Women's tennis falls to William Smith
---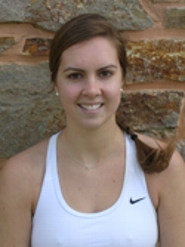 William Smith College swept the three doubles matches and the Herons went on to a 7-2 non-conference win against Hamilton College inside Hamilton's Margaret Bundy Scott Field House on April 3.

William Smith (6-1 overall) is No. 18 in the most recent Division III Northeast Region Top 20 rankings posted by the Intercollegiate Tennis Association. The Continentals (8-3) have dropped two straight matches after they won eight in a row -- their longest win streak since 2004.

Hamilton's Bella Schoning '16 improved her singles record to 13-2 with a 1-6, 6-3, 6-4 victory at first flight. Schoning extended her match win streak to eight in just her third match playing at first flight singles.

Aislinn Shea '13 outlasted her opponent 7-5, 3-6, (10-6) at sixth singles for the Continentals' other team point. Shea's singles record moved to 7-2 this season with the win.

The Continentals travel to Colby College on Saturday, April 6, and to Tufts University on Sunday, April 7, for NESCAC matches.