Women's tennis falls twice in NESCAC matches
---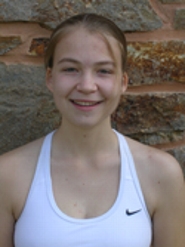 Hamilton College dropped NESCAC matches against Trinity College and Wesleyan University on April 14 and 15.

Trinity (7-3 overall, 3-1 NESCAC) defeated Hamilton 8-1 on Saturday afternoon at Gray Tennis Courts. The Bantams are ranked 28th in the latest Intercollegiate Tennis Association Division III poll.

Wesleyan (6-3, 2-3) downed the Continentals 6-1 on Sunday afternoon at Margaret Bundy Scott Field House. The Cardinals are ranked 20th in the ITA Northeast Region poll.

Rachel Friedman '15 battled to a 6-4, 4-6, (10-7) win at sixth flight singles against Trinity. Sara Shaughnessy '14 posted a 6-3, 2-6, (12-10) win over a Wesleyan opponent at fourth flight. Shaughnessy leads the team with 11 victories.

Hamilton (6-7, 0-3) travels to Colby College for a NESCAC match on Saturday, April 21, at 10 a.m.