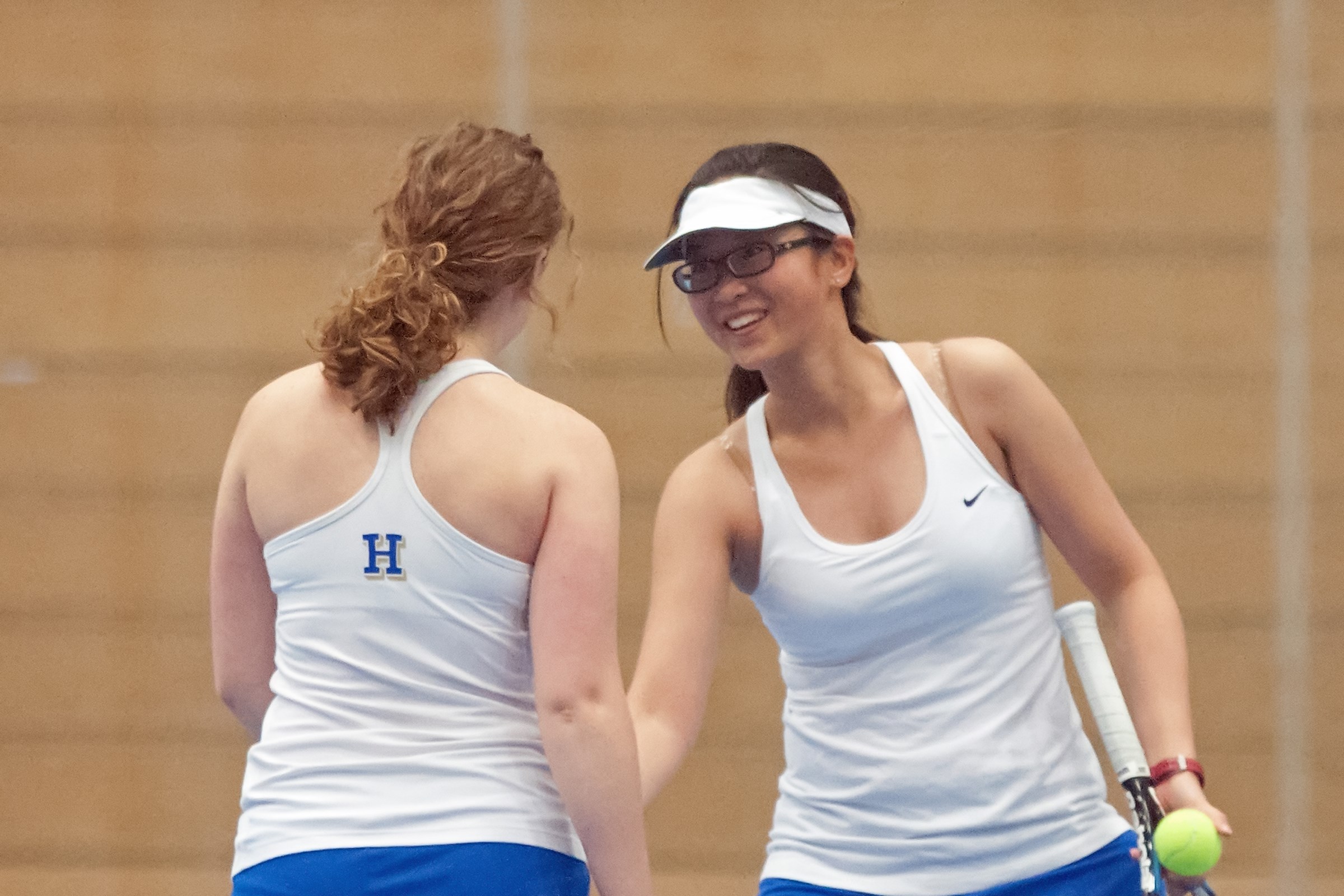 Hamilton College won all three doubles matches and the Continentals went on to a 6-3 non-conference victory against SUNY New Paltz at Sanlando Park in Altamonte Springs, Fla., on Wednesday morning.

Results

Winnie Tang '17, Claire Keyte '17 and Liz Detwiler '15 won both their singles and doubles matches for Hamilton (8-1 overall). New Paltz dropped to 9-6 with its fourth straight loss.

Tang was a 6-4, 6-4 winner at second flight singles and paired with Isabella Schoning '16 for an 8-3 triumph at second flight doubles.

Keyte rallied for a 4-6, 6-2, 6-4 victory at fourth flight singles. She teamed up with Mira Khanna '15 for an 8-5 win at third flight doubles. Khanna moved into eighth place on the team's all-time list with 31 career doubles victories.

Detwiler, like Keyte, came from behind and recorded another gritty victory at sixth flight singles, 3-6, 6-4, 6-1. Detwiler and Rachel Friedman '15 were 8-6 winners at first flight doubles. Detwiler is in seventh place on the team's all-time list with 33 career doubles victories.

The Continentals play nationally ranked No. 25 Hope College under the lights at Lake Cane Tennis Center in Orlando at 7 p.m.