Women's tennis nets first win of 2011-12
---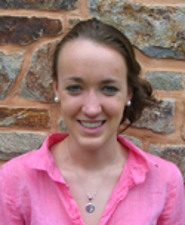 Hamilton College swept the three doubles matches and went on to a 7-2 victory against Union College in non-conference action at Hamilton's Gray Tennis Courts on Oct. 5.

The win is the first for Rob Barr, who became the head women's and men's coach in mid-September. The match was the final event of the fall season for the Hamilton women, who will enter the spring with a 1-1 record.

Carrie Uhlein '15 and Amelia Mattern '12 were an easy 8-3 winner at first flight doubles. Sara Shaughnessy '14 and Meg Lee '14 prevailed 8-6 at second flight, and Melissa Mann '13 and Liz Detwiler '15 triumphed by the same score at third flight.

All four Continentals that won their singles matches did so in straight sets. Uhlein won her third singles match with a 6-1, 6-2 decision at first flight. Shaughnessy didn't lose a game at second flight, and Anna Jaeger '15 lost just two at sixth flight. Rachel Friedman '15 defeated her opponent at fifth flight, 6-2, 6-3.