Women's tennis opens with 8-1 win at Union
---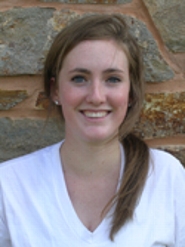 Hamilton College cruised to an 8-1 non-conference win against Union College in the Continentals' 2013-14 opener at the Union Tennis Courts on Sept. 24.

Box Score

Three Hamilton players were double winners as the Continentals swept the six singles matches (dropping just one set) after they earned team points at first and second flight doubles. Union's overall record dropped to 3-2.

Liz Detwiler '15 was a straight-set winner at third flight singles and teamed with Meg Lee '14 for an 8-6 victory at first doubles.

Bella Schoning '16 and Rachel Friedman '15 were 8-3 winners at second doubles and posted straight-set wins at first and fourth singles, respectively. Schoning raised her career singles record to 18-6 and Friedman is now 18-15 in singles play.

Sara Shaughnessy '14 picked up her 25th career singles victory with a 6-1, 6-3 win at second flight. Mei Lin Pratt '15 was a winner in her first collegiate match with a 6-1, 6-1 win in the fifth spot. Emily Chan '16 rounded out Hamilton's winners after she outlasted her opponent in three sets at sixth singles. She rolled to a 10-1 decision in the third set super-tiebreaker.

The Continentals play their first home match of the season against Utica College in more non-conference action on Wednesday, Sept. 25.