Women's tennis picks up win over RIT
---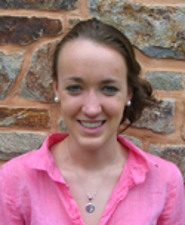 Carrie Uhlein '15 and Sara Shaughnessy '14 led Hamilton College to a 5-4 non-conference win against Rochester Institute of Technology at Hamilton's Margaret Bundy Scott Field House on March 31.

Hamilton (6-3 overall) won its fourth straight match. The Continentals travel to William Smith College for a non-conference match on Tuesday, April 3, at 4 p.m.

Uhlein and Shaughnessy won both their singles and doubles matches. Uhlein picked up a 6-0, 6-3 win at second flight singles, and Shaughnessy posted a 6-2, 6-3 win at fourth flight.

Uhlein teamed up with Mira Khanna '15 for an 8-1 victory at second flight doubles. Shaughnessy and Liz Detwiler '15 battled to an 8-6 win at third doubles.

Rachel Friedman '15 outlasted her opponent with a 7-6 (7-3), 6-3 win at sixth flight singles.