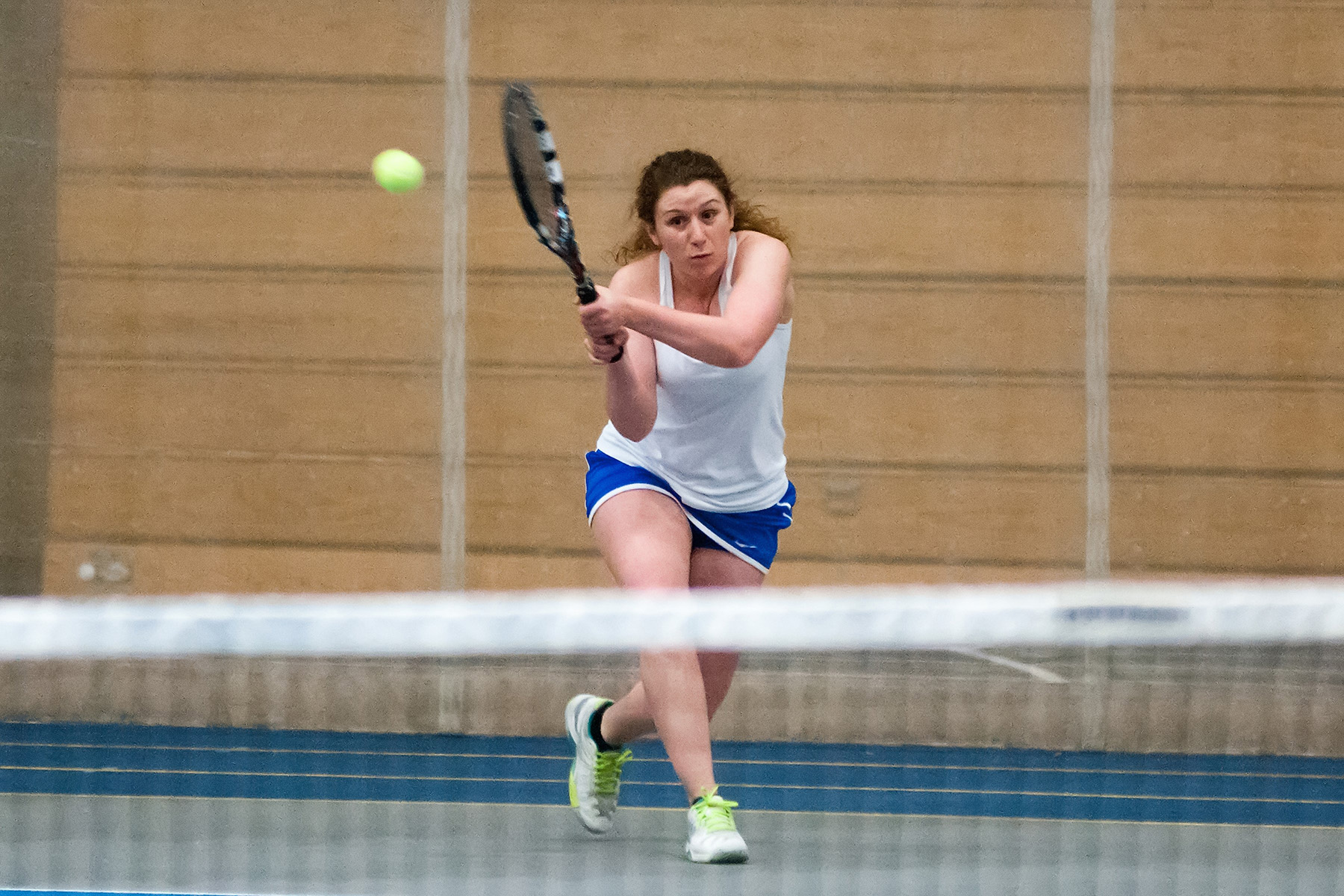 Hamilton College's Isabella Schoning '16 and Samantha Weeks '19 won their singles flights at the 2015 Canton Classic Women's Tennis Tournament, which was hosted by St. Lawrence University on Sept. 19 and 20.

Results

The event was held inside Newell Field House and on Sammis Tennis Courts as Saturday's action was plagued by rain. Hamilton and the hosts were joined by SUNY Geneseo and the University of Rochester at this non-team scoring event.

Schoning was declared the winner of the tournament's third flight after she won all three of her matches. Weeks also went 3-0 and was the fifth flight champion.

Schoning outlasted her first two opponents in third set super-tiebreakers. She rallied to defeat Geneseo's Marylen Santos, 4-6, 6-3, 10-7, and came from behind to post a 6-7 (0-5), 6-1, 10-2 victory against St. Lawrence's Alexandra Dadoly. Schoning cruised to a 6-1, 6-3 triumph against Rochester's Camila Garcia. Schoning and Jane Bary '19 added a pair of doubles wins.

Weeks had little trouble recording victories in her three matches. She breezed to a 6-3, 6-0 win against Geneseo's Maggie Hale, dropped just one game against St. Lawrence's Carly Jefferson and posted a 6-1, 6-3 victory against Rochester's Lauren Zickar.

Jane Haffer '19 went 2-1 in singles play with a 6-1, 6-3 win against St. Lawrence's Morgan McNeal and a tense 7-5, 6-4 victory against Rochester's Christine Ho. Haffer played all her matches in the first flight.

Bary also won two out of three matches while playing fourth flight singles. She dominated St. Lawrence's Lia Petersen (6-0, 6-1) and bested Rochester's Molly Goodman (6-4, 6-1).

Claire Keyte '17, Lindsay Jadow '19, Mei Lin Pratt '16 and Emily Chan '16 all won their singles matches against Rochester. Jadow and Haffer were winners at first flight doubles against Rochester while Chan and Claudia Morse '19 prevailed against the Yellowjackets at fourth flight doubles.

The Continentals travel to Union College for a non-conference match on Wednesday, Sept. 23, at 4 p.m.