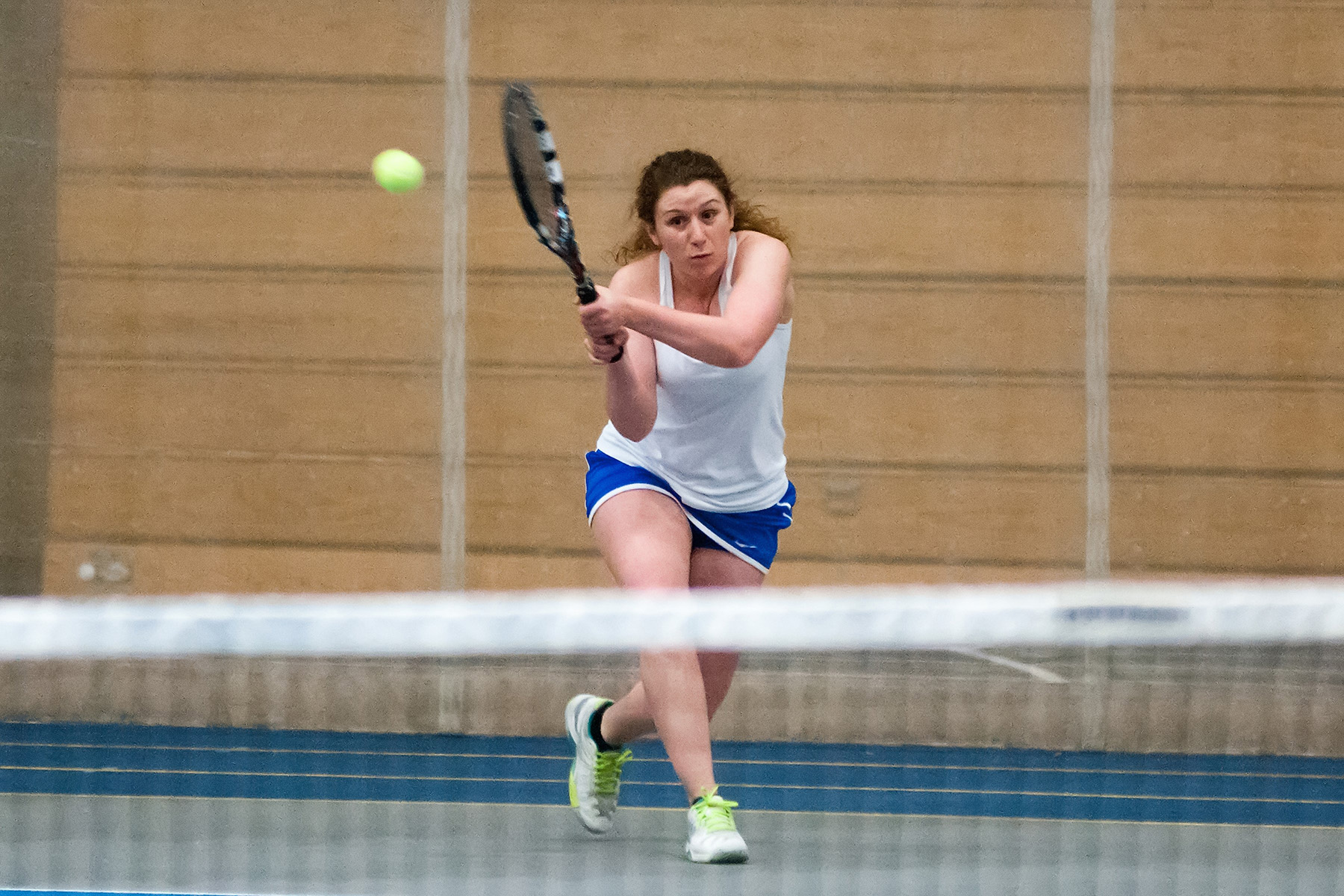 Three Hamilton College players won their singles and doubles matches, and the Continentals went on to a 7-2 NESCAC win against Connecticut College at the Camels' South Tennis Courts on Saturday.

Results

Three of the six singles matches went to a third set in this competitive conference clash. Hamilton (12-8, 2-3 NESCAC) won two of those matches. Connecticut Coll. dipped to 8-12 overall and 1-6 in the conference.

Winnie Tang '17 was a 6-1, 0-6, 7-6 winner at second flight singles. Tang paired up with Isabella Schoning '16 for an 8-4 victory at second flight doubles. Schoning recorded a 6-3, 6-4 triumph at third flight singles.

Claire Keyte '17 rallied for a 3-6, 6-4, 10-8 win at fifth flight singles and teamed up with Mira Khanna '15 for an 8-0 victory at third flight doubles. Keyte and Khanna are 13-6 as a doubles team this season.

Liz Detwiler '15 recorded a 6-2, 6-3 win at fourth flight singles and Rachel Friedman '15 cruised to a 6-3, 6-1 victory at sixth flight singles. Friedman leads the team with 15 singles wins.

The Continentals travel to nationally ranked No. 17 Wesleyan University for another NESCAC match on Sunday, April 26, at 10 a.m.