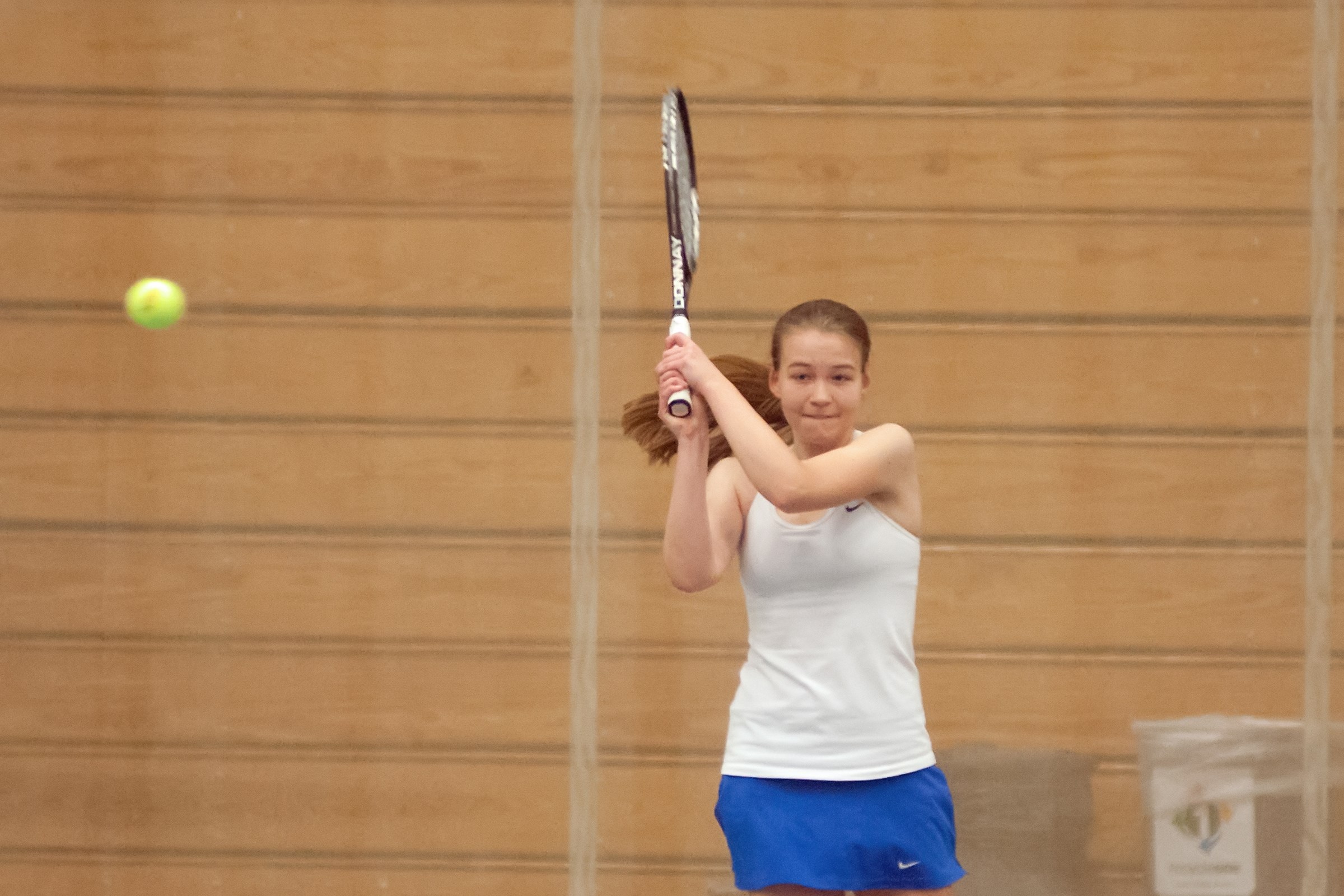 Hamilton College breezed to an 8-1 non-conference victory against SUNY Oneonta at Hamilton's Margaret Bundy Scott Field House on Saturday.

Results

The Continentals (9-3 overall) are 5-0 against SUNYAC teams this season. Hamilton won all its singles matches in straight sets and the Continentals dropped just two games in sweeping the three doubles matches.

Liz Detwiler '15 was a winner at second flight singles and first flight doubles. Detwiler's doubles partner was Rachel Friedman '15, who posted a victory at fourth flight singles.

Claire Keyte '17 didn't lose a game at third flight singles and teamed up with Mira Khanna '15 for a win at third flight doubles.

Anna Jaeger '15 and Mei Lin Pratt '16 posted victories at fifth and sixth flight singles, respectively. Isabella Schoning '16 and Winnie Tang '17 were easy winners at second flight doubles.

Hamilton travels to Rochester Institute of Technology for another non-conference match on Thursday, April 2, at 4 p.m.