Women's tennis rolls to another victory
---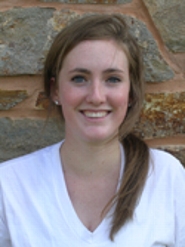 The Hamilton College Continentals cruised to a 9-0 non-conference win against the SUNY Plattsburgh Cardinals in a match that was played indoors at Hamilton's Margaret Bundy Scott Field House on Oct. 6.

Results

All singles and doubles matches were played as one eight-game set because just two courts were available inside Scott Field House. The Continentals (4-0 overall) have won their last three matches by 9-0 scores. Plattsburgh's record dipped to 4-7 overall this fall.

Hamilton's Bella Schoning '16 improved to 4-0 at first flight singles. At second singles, Winnie Tang '17 won her first match for the Continentals. Schoning and Tang teamed up for their first win as a doubles pairing at second flight.

Sara Shaughnessy '14 and Mei Lin Pratt '16 moved to 4-0 in singles play with easy victories at third and sixth flight, respectively. Shaughnessy and Emily Chan '16 recorded their first triumph as a team at third doubles.

Liz Detwiler '15 and Rachel Friedman '15 went to 3-0 in singles action with wins at fourth and fifth flight, respectively. Detwiler cruised to an 8-0 victory in singles, and she helped Meg Lee '14 blank their first flight doubles opponent. Lee and Detwiler are 4-0 at first doubles.

Hamilton competes in the 2013 New York State Division III Women's Tennis Championships at Ithaca College from Friday to Sunday, Oct. 11 to Oct. 13.