Women's tennis season ends with NESCAC loss
---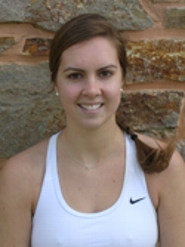 Connecticut College came out on top in all three doubles matches and went on to defeat Hamilton College 6-3 in a NESCAC match at Connecticut College's South Tennis Courts on April 27.

The Camels (4-9 overall, 1-5 NESCAC) built a 3-0 lead after doubles play but Hamilton nearly overcame the deficit in singles. Bella Schoning '16 posted her team-best 17th win with a 6-2, 6-4 triumph at second flight singles. Sara Shaughnessy '14 picked up a 6-1, 6-1 win at fourth flight and Aislinn Shea '13 won 6-2, 6-2 at sixth flight.

Two other Continentals (9-10, 0-7) extended their Conn. College opponents to three sets. Mira Khanna '15 won her first set 6-4 before she dropped the final two by identical 6-0 scores. Rachel Friedman '15 lost the first set 6-2, battled back to win the second 6-4 and lost the super tiebreaker, 10-6.