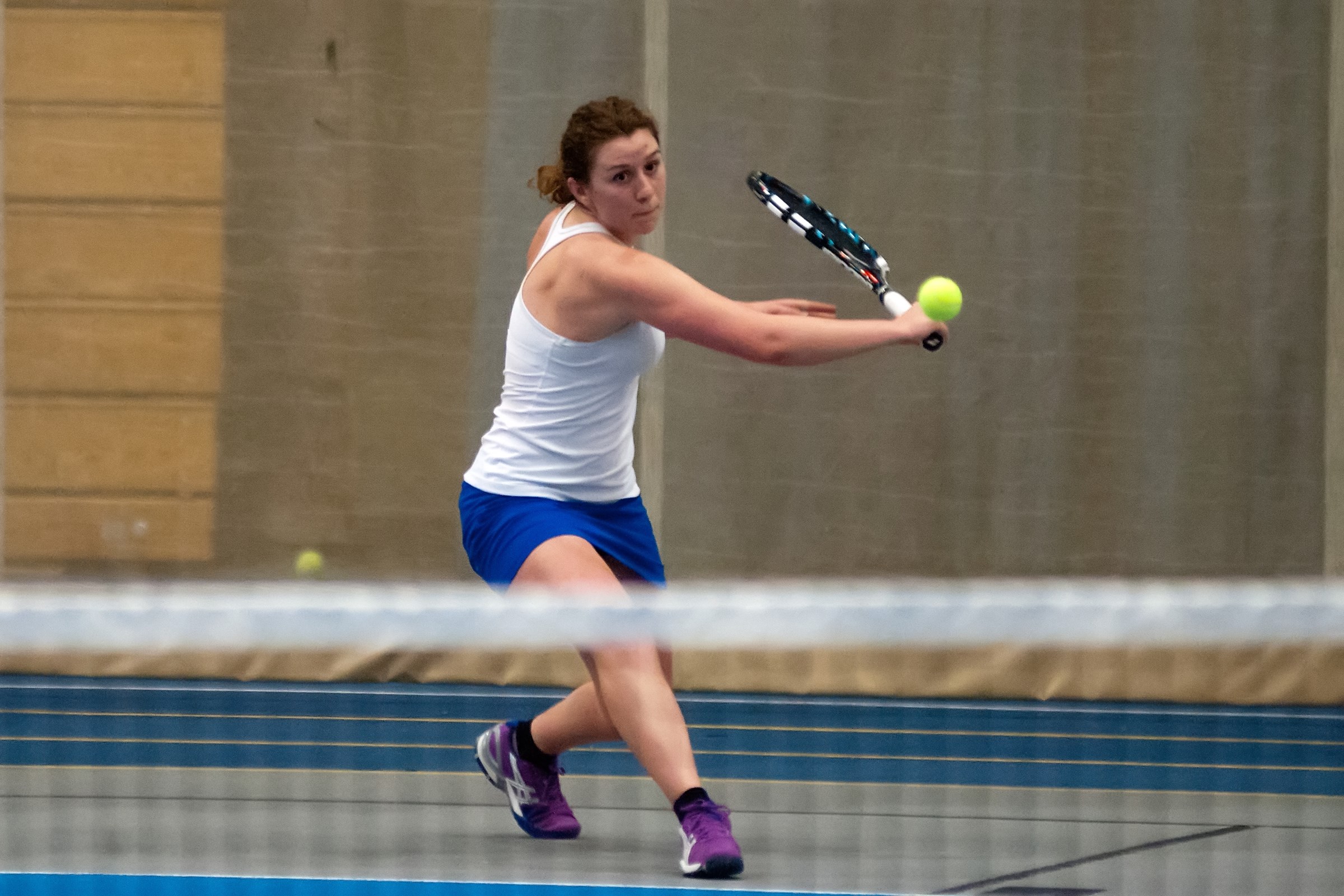 Hamilton College split a pair of non-conference matches in Florida on March 17.

F & M results | Goucher results

The Continentals (7-1 overall) dropped a 7-2 decision against Franklin & Marshall College at Lake Cane Tennis Center in Orlando on Tuesday morning. The Diplomats are ranked 10th in the Atlantic South Region by the Intercollegiate Tennis Association and Hamilton is 16th in the Northeast Region.

The Continentals rebounded with a 9-0 victory against Goucher College (3-2) at Star Island Resort in Kissimmee on Tuesday night. Hamilton didn't drop a set in six singles matches.

Isabella Schoning '16 and Liz Detwiler '15 won their singles matches against both opponents. Schoning, who didn't play in the fall, is now 3-0 in singles matches this season after her wins at fourth flight against F & M and at first flight against Goucher. Detwiler triumphed at sixth flight against the Diplomats and at fourth flight against the Gophers.

Claire Keyte '17 surrendered just one game in her second flight singles win and Rachel Friedman '15 dropped two games in her victory at third flight singles. Anna Jaeger '15 picked up her fourth career singles win with a 6-2, 6-4 decision at fifth flight and Mei Lin Pratt '16 posted her seventh singles victory with a 6-4, 6-4 triumph at sixth flight.

In doubles action, Detwiler and Friedman were 8-4 winners at first flight, Schoning and Winnie Tang '17 prevailed 8-2 at second flight and Keyte and Mira Khanna '15 recorded an 8-3 win at third flight. Detwiler and Friedman won for the first time this season as a doubles pair.

The Continentals take on SUNY New Paltz for another non-conference match in Altamonte Springs, Fla., on Wednesday, March 18, at 9 a.m.