Women's tennis splits two weekend matches
---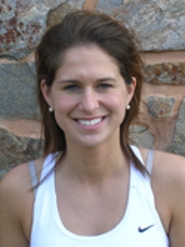 Hamilton College split matches against Connecticut College and Utica College on April 28 and 29.

Connecticut College (5-15 overall, 1-6 NESCAC) defeated Hamilton 8-1 in a NESCAC match on Saturday morning at Conn. College's South Tennis Courts. The Continentals rebounded with a 9-0 win against Utica College (0-10 overall) in a non-conference match at Margaret Bundy Scott Field House on Sunday afternoon.

Against Conn. College, Sara Shaughnessy '14 posted a 6-3, 6-1 win at fourth flight singles. Shaughnessy led the team with 12 singles victories.

Hamilton did not lose a game in doubles play and dropped just one in singles play against Utica. Amelia Mattern '12 and Hannah Weisman '12 led the Continentals with 6-0, 6-0 victories at fourth and fifth flight singles, respectively. The pair teamed up for an 8-0 win at third flight doubles in their final match at Hamilton.

Carrie Uhlein '15 picked up her fifth victory with a 6-0, 6-1 win at first flight singles. Mira Khanna '15 won her fourth match at second flight, and Aislinn Shea '13 earned her sixth win at third flight. Anna Jaeger '15 rounded out the lineup with a victory at sixth flight.

Alex Arenson '13 and Meg Lee '14 cruised to an 8-0 win at first flight doubles. Shaughnessy and Liz Detwiler '15 won 8-0 at second flight for their sixth doubles victory.

Hamilton finished 2011-12 with a 7-10 overall record and an 0-6 mark in the NESCAC.