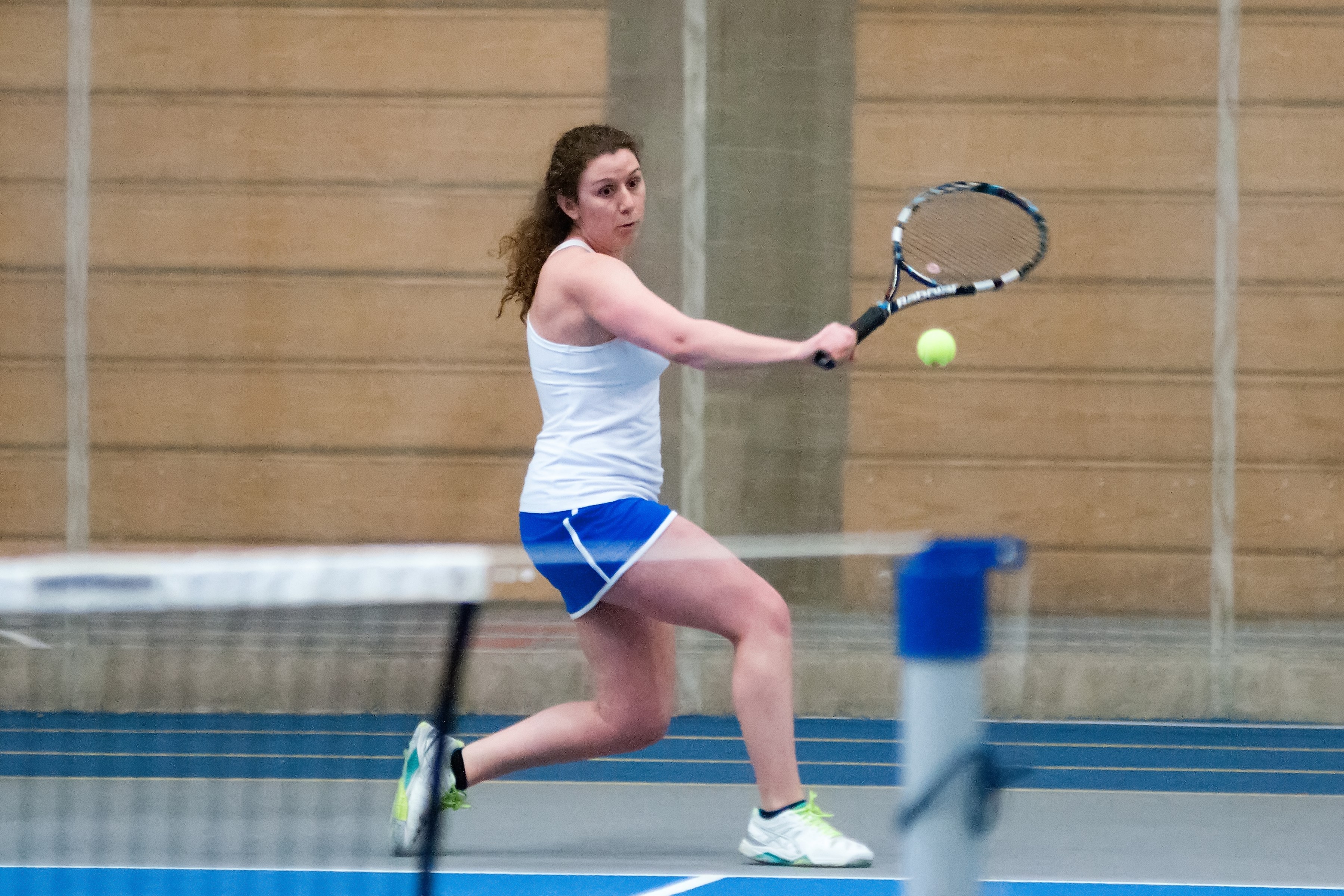 The Hamilton College women's tennis team started its 2015-16 season Thursday, winning a non-conference match at SUNY Oneonta 9-0.

Four Continental first years combined to contribute to seven of Hamilton's points. Jane Haffer '19 and Lindsay Jadow '19 teamed up for a first doubles victory and were straight-set winners at the first and sixth spots, respectively. Samantha Weeks '19, who dropped just two games in winning at fifth singles, paired with Claire Keyte '17 for a shutout win at second doubles. Jane Bary '19 was a winner in her first collegiate singles match and was part of the winning third doubles team along with Isabella Schoning '16.

Keyte (second singles) and Schoning (third singles) both cruised to straight-set wins in singles competition.

The Continentals head to their first tournament this weekend, playing at St. Lawrence's Canton Classic Saturday and Sunday.
HAMILTON 9, Oneonta 0
Oneonta, N.Y.; Heissan Tennis Courts

Doubles
1. Lindsay JADOW/Jane HAFFER (HAM) def. Alana Green/Michelle Spencer (ONE) 8-4
2. Claire KEYTE/Samantha WEEKS (HAM) def. ChristineSantarsiero/Samantha Butcher (ONE) 8-0
3. Isabella SCHONING/Jane BRAY (HAM) def. Faith Haedrich/Samantha Felice (ONE) 8-1

Singles
1. Jane HAFFER (HAM) def. Alana Green (ONE) 6-2, 6-4
2. Claire KEYTE (HAM) def. Michelle Spencer (ONE) 6-2, 6-2
3. Isabella SCHONING (HAM) def. Michelle Halpern (ONE) 6-3, 6-0
4. Jane BRAY (HAM) def. Samantha Butcher (ONE) 7-5, 6-1
5. Samantha WEEKS (HAM) def. ChristineSantarsiero (ONE) 6-1, 6-1
6. Lindsay JADOW (HAM) def. Aubrey Hodnett (ONE) 6-1, 6-1