Women's tennis suffers loss to No. 28 Bates
---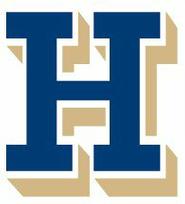 Bates College won all three doubles matches and the nationally ranked No. 28 Bobcats went on to post an 8-1 NESCAC victory over Hamilton College on April 21.

Doubles matches were played inside Hamilton's Margaret Bundy Scott Field House and the singles matches were played outside on the Gray Tennis Courts. The Continentals (8-9 overall, 0-6 NESCAC) lost their eighth straight match. Bates improved to 7-8 overall and 3-3 in the conference.

Bella Schoning '16 notched Hamilton's team point with a win at first flight singles. After dropping the first set 6-4, Schoning battled back to take the second set 7-5, and then the super-tiebreaker, 11-9. Schoning leads the Continentals with 15 wins this season.

Hamilton concludes its home slate with a non-conference match against Union College on Monday, April 22.