Women's tennis sweeps Utica
---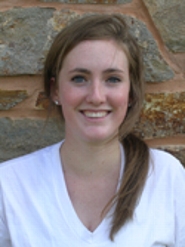 Hamilton College won all singles matches in straight sets and the Continentals recorded a 9-0 victory over Utica College in a non-conference dual match at Hamilton's Gray Tennis Courts on Oct. 11.

Hamilton (2-1 overall) won its second straight dual match while Utica lost its fifth in a row and fell to 1-9 this fall.

Bella Schoning '16 and Liz Detwiler '15 won 8-1 at first flight doubles. Melissa Mann '14 and Meg Lee '14 continued their undefeated season at second flight with an 8-0 win, and improved their record to 3-0. Rachel Friedman '15 and Alex Arenson '13 won by forfeit at third flight.

Four singles matches were won by scores of 6-0, 6-0. Schoning picked up her first victory at first flight, Friedman won at third flight, Mann prevailed at fourth flight and Lee defeated her opponent at fifth flight. Schoning leads the team with four singles wins.

Detwiler posted a 6-1, 6-0 victory at second flight. Aislinn Shea '13 received a victory at sixth flight due to forfeit.

Hamilton travels to Ithaca College for the 2012 New York State Championships, which start on Friday, Oct. 12, and end on Sunday, Oct. 14.