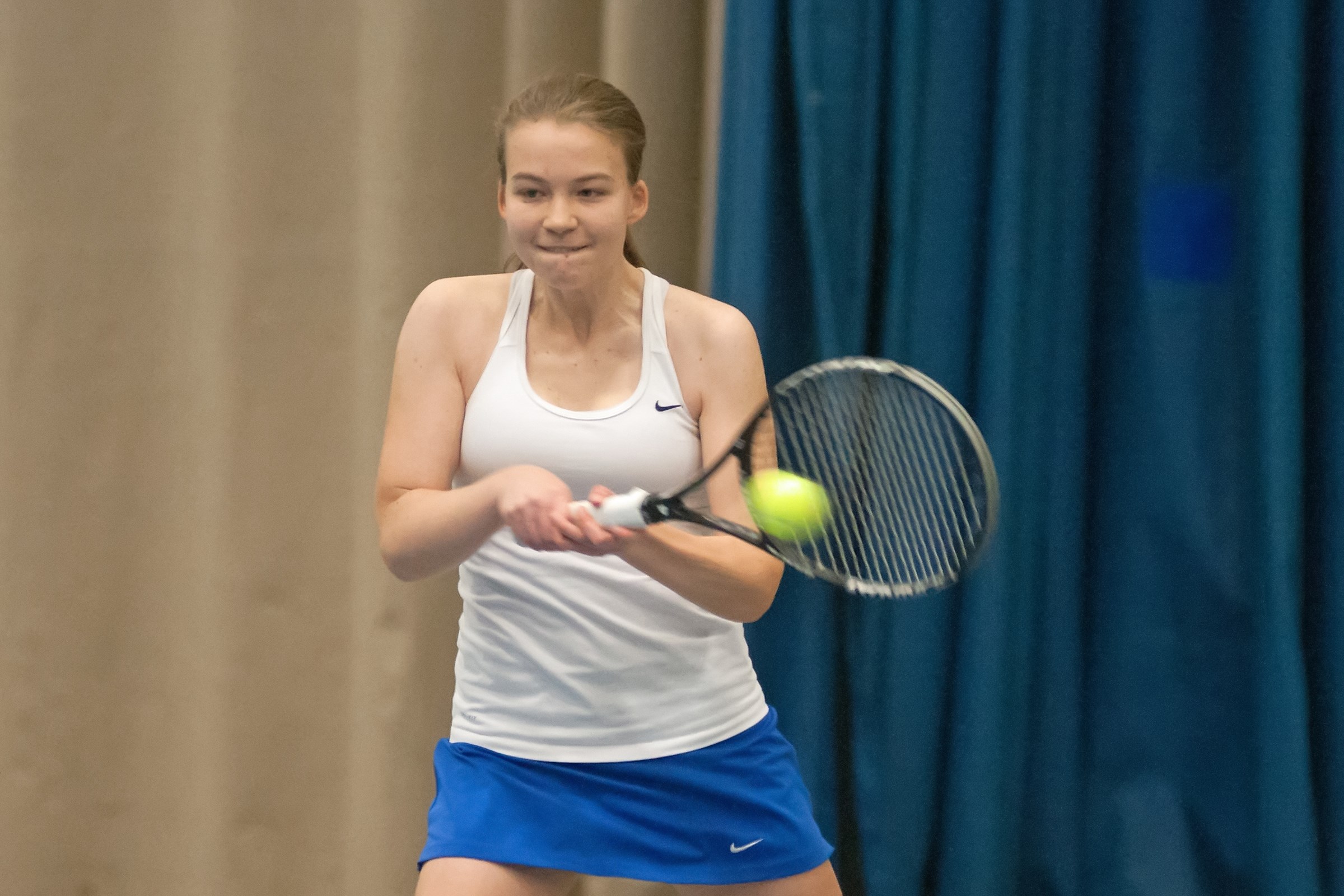 Nationally ranked No. 25 Hope College defeated the Hamilton College Continentals 7-2 in a non-conference match played at Lake Cane Tennis Center in Orlando, Fla., on Thursday night.

Results

Hamilton (8-2 overall) now has a 2-2 record on its Florida trip. Rachel Friedman '15 was a 6-4, 6-4 winner at sixth flight singles, and Mira Khanna '15 and Claire Keyte '17 teamed up for an 8-6 victory at third flight doubles.

Hope (7-1) suffered its only loss this spring at the hands of Northern Illinois University -- a Division I program.

Friedman moved into fifth place on the team's all-time list with her 40th career singles win. Khanna is eighth on the program's all-time list with 32 career doubles victories.

The Continentals wrap up their Florida trip with another non-conference match against St. Lawrence University at Lake Cane Tennis Center on Friday, March 20, at noon.