Women's tennis win streak stopped by No. 1 Amherst
---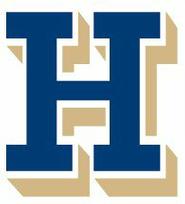 Hamilton College's win streak was stopped at eight matches by nationally ranked No. 1 Amherst College in an 8-1 NESCAC loss at Hamilton's Margaret Bundy Scott Field House on March 30.

The Continentals (8-2 overall, 0-1 NESCAC) hadn't lost since a 6-3 setback against St. Lawrence University back on Sept. 18, 2012. Hamilton hosts William Smith College for a non-conference match on Wednesday, April 3.

Bella Schoning '16 improved her singles record to 12-2 with a 3-6, 6-2, (10-8) win at second flight. Schoning leads the team with those 12 victories.

Amherst (6-1, 2-0) hasn't lost to a Division III team this season. The Jeffs won their fourth match in a row.