Women's tennis wins fifth straight match
---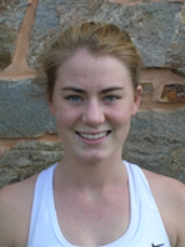 Hamilton College swept the doubles matches and cruised to an 8-1 non-conference win against Oglethorpe University in Orlando, Fla., on March 20.

Hamilton (5-1 overall) has won five straight matches going back to the fall season. Another match with Calvin College was in progress when it was postponed by rain. Oglethorpe's record dropped to 2-9.

Bella Schoning '16 won both her singles and doubles matches. Schoning was an easy 6-0, 6-1 winner at second flight singles. She teamed with Mira Khanna '15 for an 8-5 victory at second flight doubles.

Carrie Uhlein '15 triumped 6-1, 7-6 (2) at third singles. Sara Shaughnessy '14 didn't lose a game at fourth singles and Rachel Friedman '15 dropped just one at fifth singles. Emily Chan '16 rallied for a 1-6, 7-5, 6-2 win at sixth flight singles.

Meg Lee '14 and Liz Detwiler '15 captured an 8-5 victory at first flight doubles. Melissa Mann '13 and Aislinn Shea '13 were 8-3 winners at third doubles.

The Continentals take on Lawrence University for another non-conference match on Thursday, March 21.