Women's track and field hosts Continental Invitational
---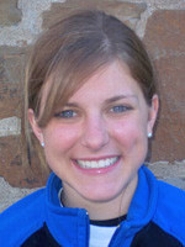 Hamilton College hosted seven teams for the multi-divisional, non-team scoring Continental Invitational at Pritchard Track on April 5.
SUNY Plattsburgh, SUNY Oswego, St. Lawrence University, Colgate University, College of St. Rose and SUNY Cobleskill participated in the event on a cold and windy Sunday. Hamilton athletes finished first in three events.
Liz Wahl '10 claimed victory in the 100-meter dash with a time of 13.09 seconds, and was second in the 200-meter dash with a time of 26.90 seconds. Akilah Bond '09 captured first place in the triple jump with a mark of 11.29 meters, and Lauren Peters-Collaer '11 cleared 1.48 meters to win the high jump.
Gen Flanders '09 took second place in the 5,000-meter run (19:15.81), Emily Potter '12 was runner-up in the 3,000-meter steeplechase (12:38.75) and Laurie Horesta '12 was second in the javelin throw (29.35 meters). Sarah Boak '12 ended up third in the 400-meter hurdles with a time of 1:12.49.
Kristen Selden '09 was fourth in the 100-meter hurdles with a time of 16.63 seconds and finished fifth in the discus throw with a distance of 29.33 meters. Meredith FitzPatrick '11 took fifth place in the 800-meter run with a time of 2:27.56. Maddy Gunter '11 landed in sixth place in the 1,500-meter run with a time of 5:21.89.
The Continentals participate in the University of Rochester Invitational at Roberts Wesleyan University on Saturday, April 11.