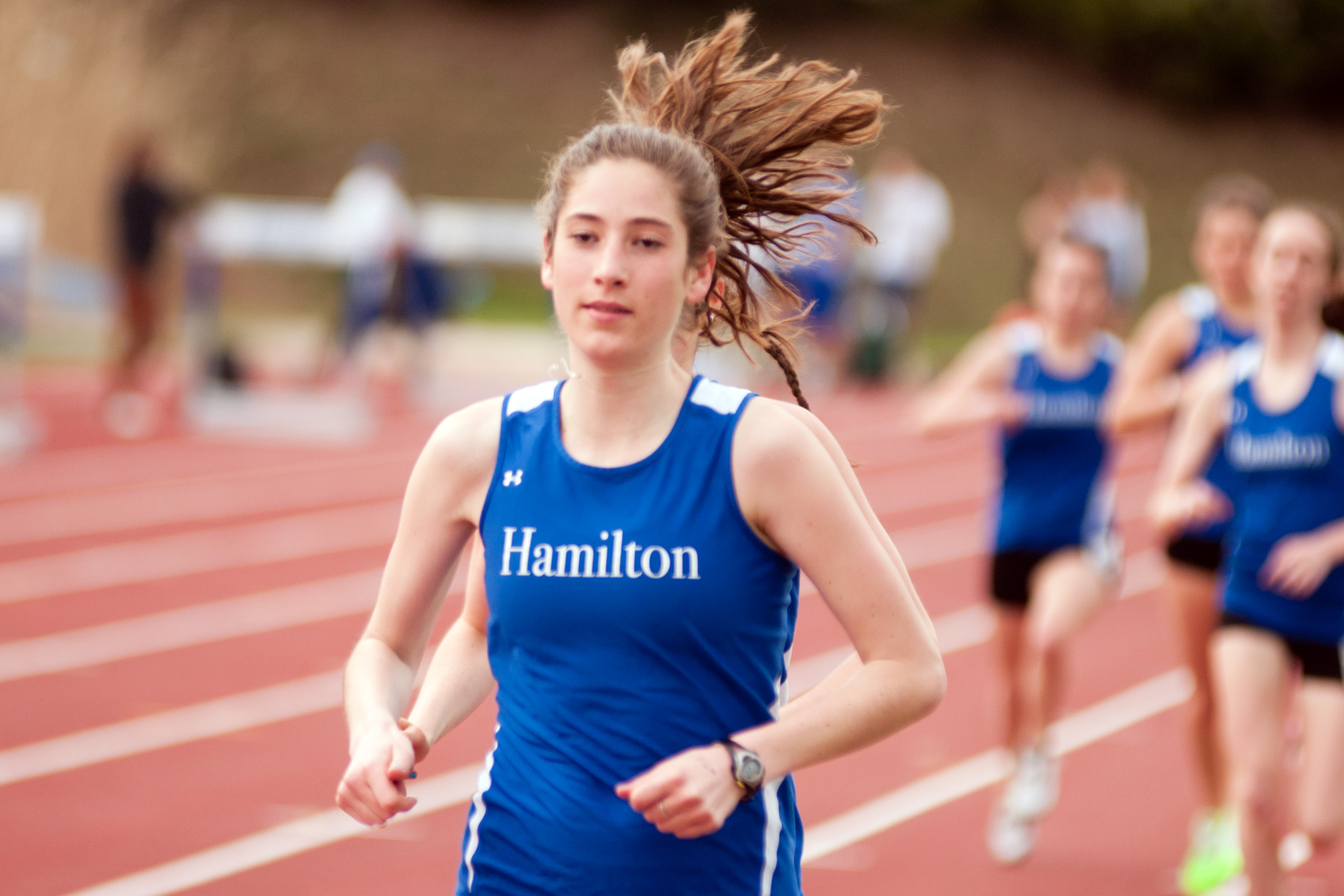 Hamilton College's Adrian Walsh '16 (Bozeman, Mont./Cate School [Calif.]) has earned a spot on the 2014 NESCAC Women's Track & Field All-Conference Team.

2014 NESCAC Track & Field All-Conference Team

The top three finishers in each event from the 2014 NESCAC championship at Colby College on April 26 receive all-conference recognition. This is Walsh's first all-conference honor for track & field. She made the women's cross country all-conference team in 2013.

Walsh finished first in the women's 10,000-meter run with a time of 35:36.93, which was just five seconds off the program record. Her time is the fourth-fastest recorded in Division III this spring. She is the third Hamilton woman to win a NESCAC title in the 10,000 meters, joining Maggie Hanson '02 (2002) and Kate Nelson '01 (2001).

Walsh and the Continentals compete in the 2014 New York State Collegiate Track Conference Outdoor Championships at St. John Fisher College on Friday and Saturday, May 2 and 3.