Women's track & field competes at Cornell University
---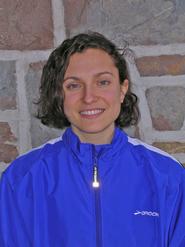 Hamilton College athletes finished in the top 10 in four events at the multi-divisional, non-team scoring Marc Deneault Memorial Invitational held at Cornell University's Barton Hall on Feb. 21.
Both Lauren Peters-Collaer '11 and Rebecca Yaguda '09 tied for sixth place in an event. Peters-Collaer reached a height of 1.55 meters (5-feet-1) in the high jump, while Yaguda cleared 3.00 meters (9-feet-10) in the pole vault.
Gen Flanders '09 finished the mile run in 5:31.23, which was good for eighth place overall and third among Division III athletes. Liz Wahl '10 ran the 400 meter dash in 1:01.54 for 10th place. Wahl's time was the fifth-fastest for Division III runners in the event.
Hamilton will compete in the New York State Collegiate Track Conference championships at the Rochester Institute of Technology on Feb. 27 and 28.