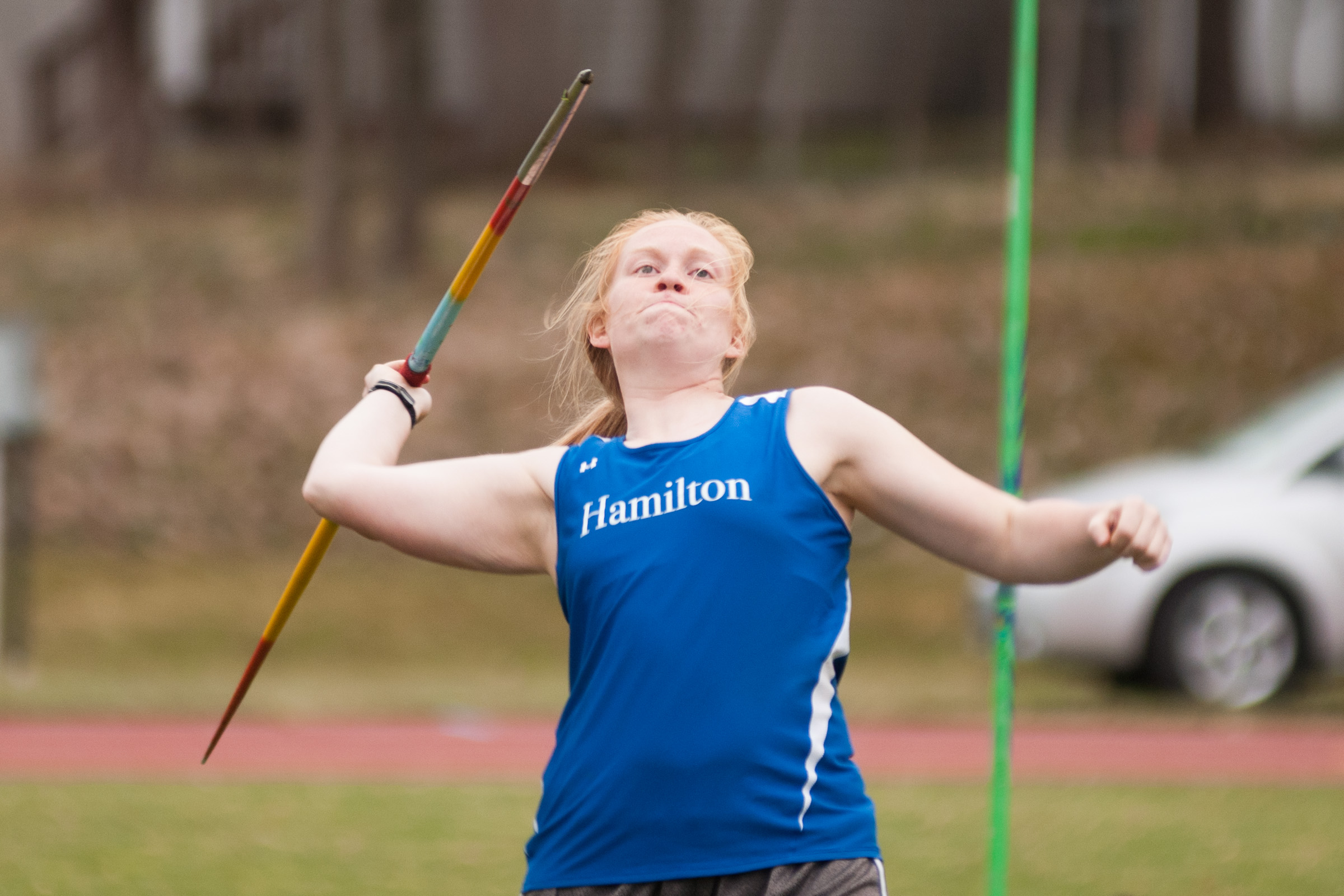 The Hamilton College women's track & field team competed at SUNY Geneseo's non-team scoring SUNY G Open on Saturday.

Complete results

The Continentals collected nine top-10 finishes, including three athletes who finished third in their events. Michelle Fish '17 was third in the 1,500-meter run with a time of 4:56.73, Abby Homer '16 cleared 1.53 meters (5 feet, 0.25 inches) in the high jump and Sarah Dimakis '17 finished the 3,000-meter steeplechase in 12:46.55.

Kristine Oren '15 finished fourth in the pole vault with a height of 2.82 meters (9 feet, 3 inches) and Vishwa Rasania '17 took sixth place in the long jump with a mark of 4.47 meters (14 feet, 8 inches).

Maggie Doolin '14 was ninth in the hammer throw with a distance of 37.04 meters (121 feet, 6 inches) and 10th in the javelin throw with a toss of 21.69 meters (71 feet, 2 inches).

In the 5,000-meter run, Lindsay Heyer '17 took seventh place in 19:38.93 and Alex Reading '16 was eighth in 20:44.09.

Hamilton is back in action at the 2014 NESCAC Track & Field Championships hosted by Colby College in Waterville, Maine, on Saturday, April 26.