Women's track & field hosts Hamilton Invitational
---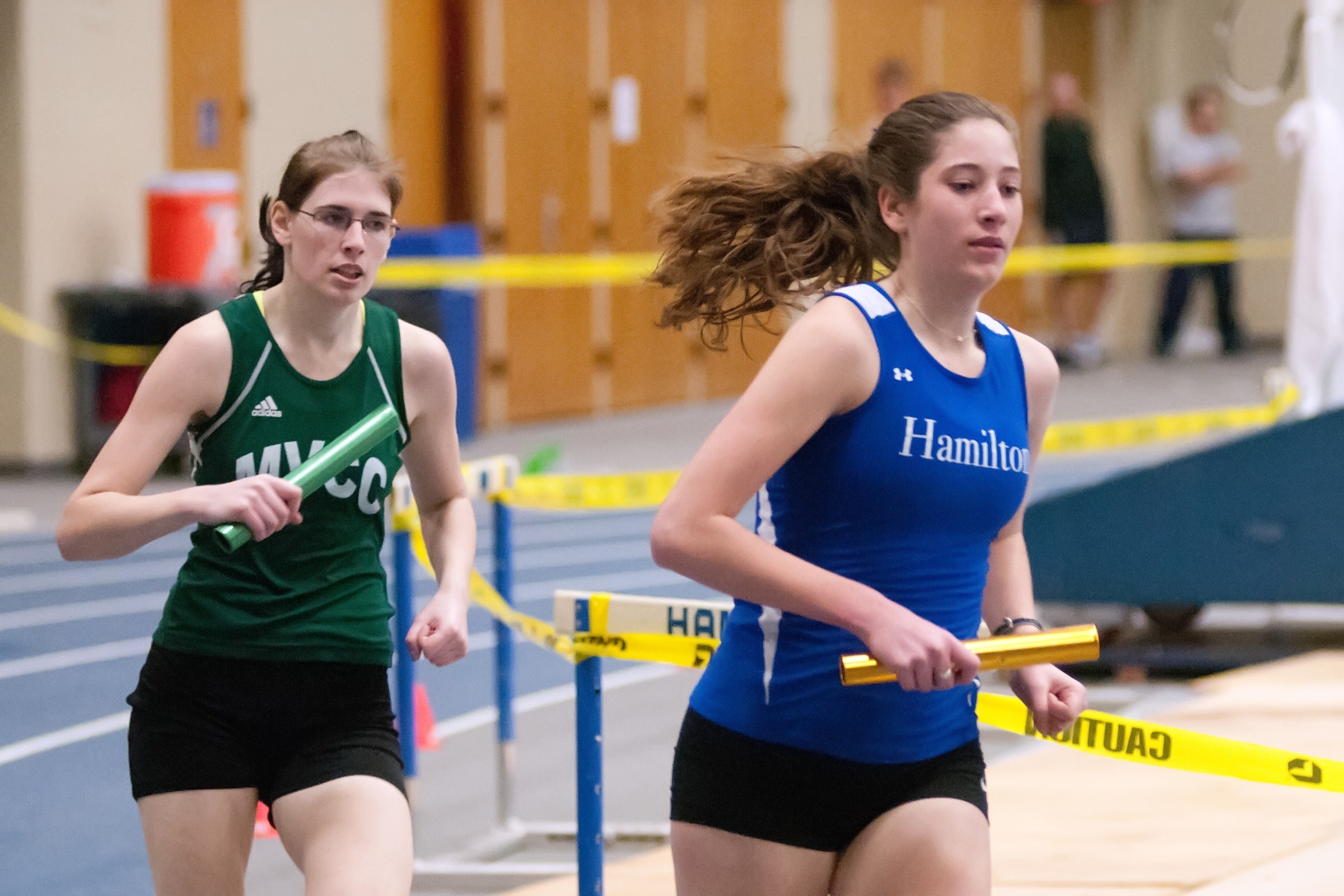 The women's indoor track & field team hosted the non-scoring, multi-divisional 2014 Hamilton College Continental Invitational at Margaret Bundy Scott Field House on Saturday.

Results

The Continentals posted six top-five performances including Adrian Walsh '16, who finished second in the 5,000-meter run with an Eastern College Athletic Conference Division III Championships qualifying performance of 17:48.12. A total of 18 teams competed in today's meet.

Sarah Ohanesian '14 was runner-up in the 1,000-meter run with a time of 10:53.82, and Michelle Fish '17 took third in the mile run in 5:22.55. Yuwen Michelson '17 cleared 4.98 meters (16 feet, 4.25 inches) to place third in the long jump.

Krystina Choinski '15 finished fifth in the 800-meter run (2:26.00) and ran the opening leg on Hamilton's 1,600-meter relay that took third place. Choinski was followed by Fish, Jessye McGarry '16 and Sarah Fromm '16 as the quartet posted a time of 4:28.32.

The Continentals compete at Cornell University's Robert Kane Invitational on Saturday, Feb. 1.