Women's track & field wins four events in Hamilton Invitational
---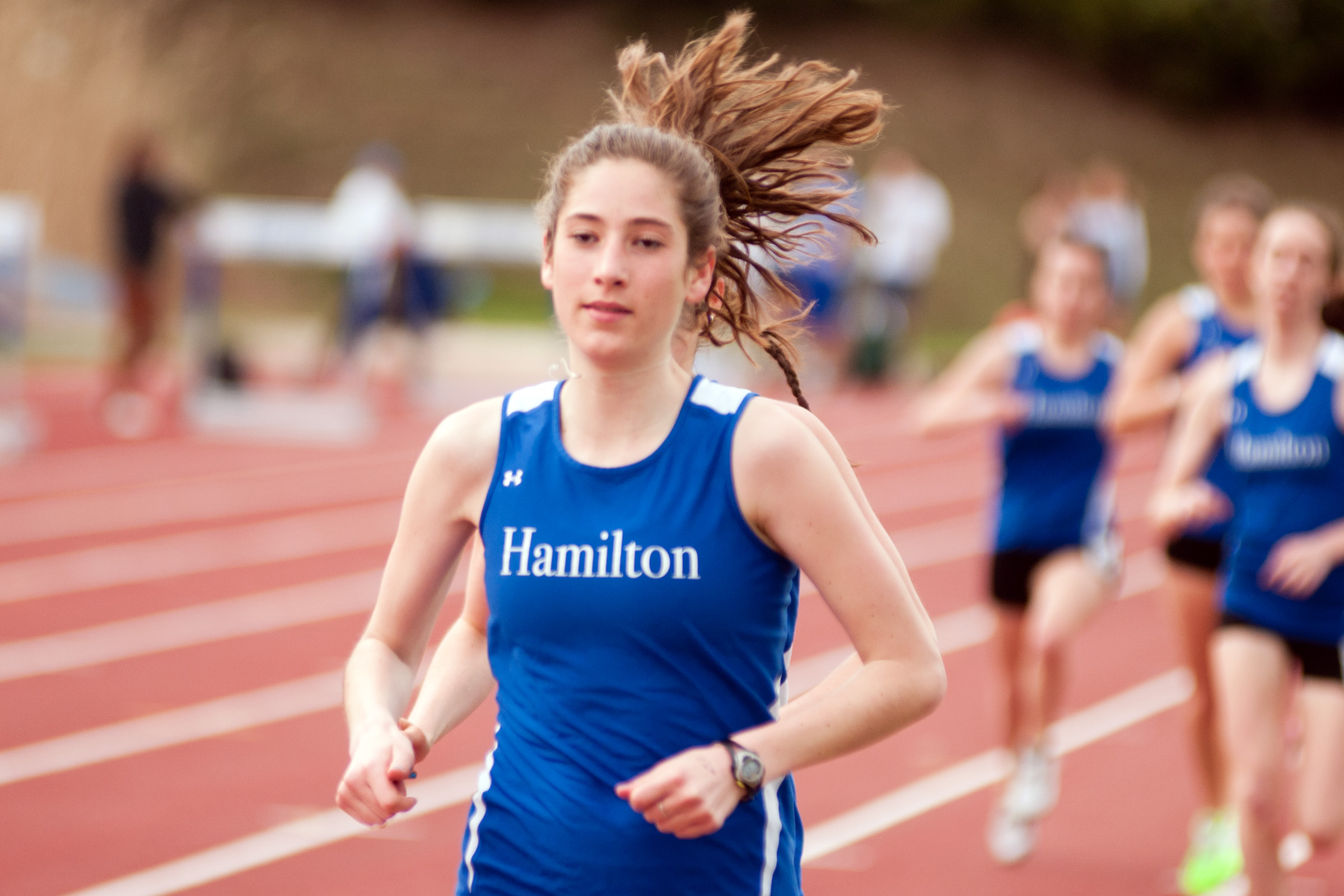 Hamilton College hosted the multi-divisional, non-team scoring 2014 Hamilton Invitational and won four events at Margaret Bundy Scott Field House on Saturday.

Complete results

Adrian Walsh '16 paced Hamilton with a first-place finish in the 5,000-meter run. Walsh's personal-best time of 17:31.56 ranks 10th in Division III.

Sarah Ohanesian '14 was a winner in her final home meet, posting a personal record of 5:13.46 in the mile run. Sarah Dimakis '17 took third in 6:00.62.

Hannah Jaiven '14 won the pole vault, clearing 3.20 meters (10 feet, 6 inches). After competing in the event, Jaiven played in the Hamilton women's ice hockey team's game against Bowdoin College.

Yuwen Michelson '17 rounded out the Continentals' winners, taking first in the long jump (5.23 meters/17 feet, 2 inches). Merisa Dion '17 was fifth (4.34 meters/14 feet, 3 inches).

Michelle Fish '17 took second in the 600-meter run. Fish's time of 1:43.52 was just 0.34 off the program record. Hamilton's 800-meter relay of Sky Aulita '15, Michelson, Clare O'Grady '14 and Annika Jonas-Day '17 finished second in 1:55.02. Kerry Reilly '14 placed second in the 1,000-meter run with a time of 3:21.82.

Aulita was second in the triple jump with a mark of 10.27 meters (33 feet, 8.5 inches) and Dion finished fourth (9.41 meters/30 feet, 10.5 inches). Abigail Homer '16 posted a personal record in the high jump, clearing 1.50 meters (4 feet, 11 inches) for second place.

Michelson placed fourth in the 200-meter dash (27.43) and Hannah Lyons '14 was fourth in the 3,000-meter run (11:31.90).

The Continentals compete at Rochester Institute of Technology's Orange and Brown Invitational on Friday, Feb. 21.