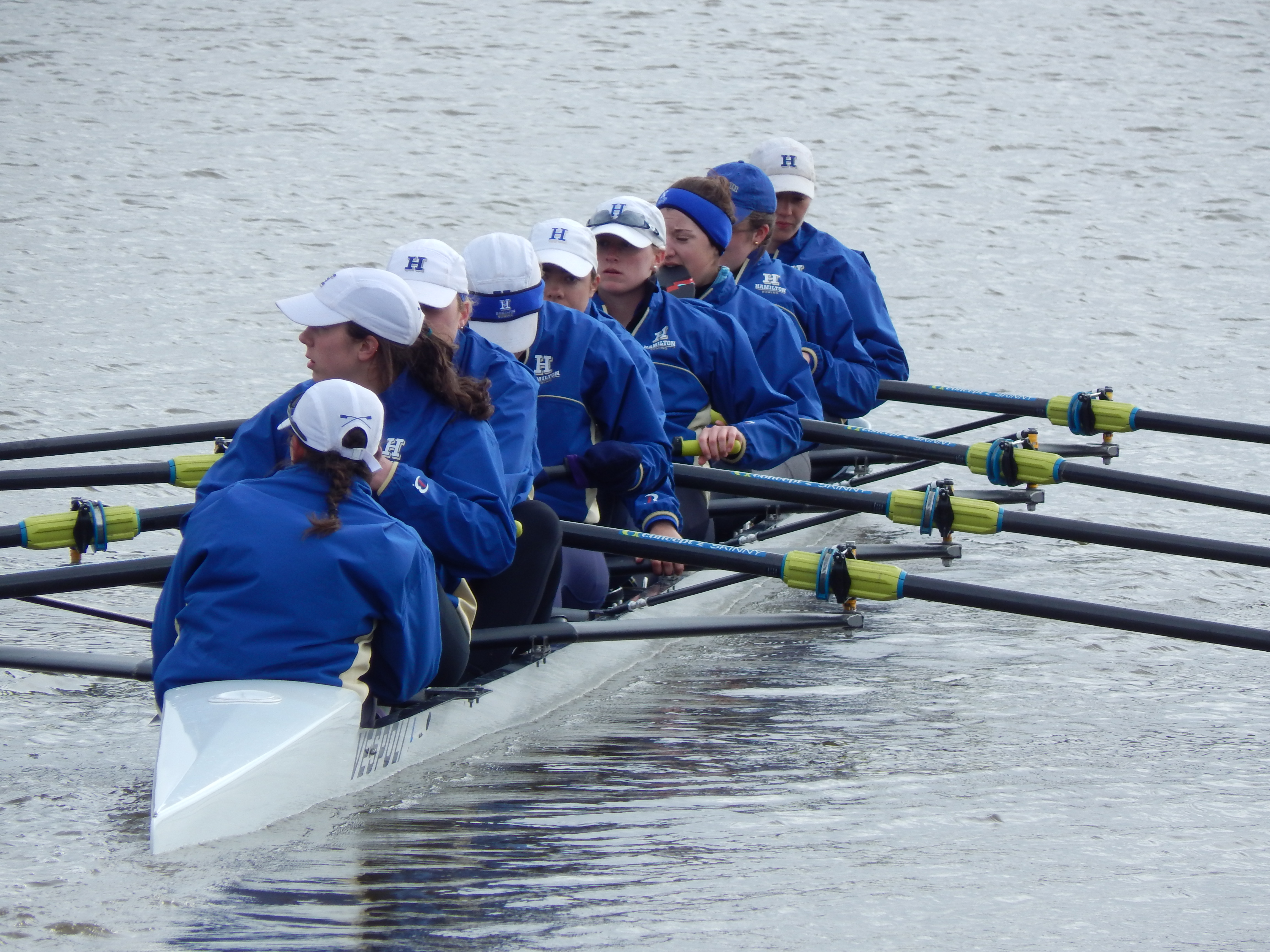 The Hamilton College women's varsity 8 is ranked fifth in the latest Collegiate Rowing Coaches Association Division III Top 15 poll.

The Continentals, who were ranked sixth last week, continue to establish program milestones as this week's ranking is their highest ever.

In the rowing teams' first home competition of the season, the women's varsity 8 will compete against two other nationally ranked boats in No. 10 William Smith College and No. 14 Rochester Institute of Technology on Saturday, April 11, at 10 a.m. on Rome's Erie Canal.