Women's volleyball hosts cancer awareness weekend
---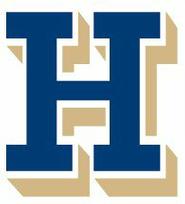 The Hamilton College women's volleyball team hosts a Dig Pink weekend on Friday and Saturday, Oct. 11 and 12, when the program hopes to raise money and awareness for breast cancer research.

Make A Donation

Dig Pink is a national breast cancer awareness rally that takes place in October. Women's volleyball programs throughout the NESCAC are hosting Dig Pink matches all weekend to help educate and raise funds to help fight breast cancer.

Hamilton plays two NESCAC matches at Margaret Bundy Scott Field House this weekend. The Continentals take on nationally ranked No. 23 Williams College on Friday night at 8 and Amherst College visits campus on Saturday at 2 p.m.

Fans that attend the matches this weekend are encouraged to please consider making a donation, or buying a t-shirt or raffle tickets to support the cause.

The Side-Out Foundation was established in 2004 by a group of individuals drawn together by their love of volleyball, but who also share a similar passion to be a part of the fight against breast cancer. Side-Out's mission is to raise money for breast cancer research through the recreational activity of volleyball. The Foundation helps enable men and women affected with this dreadful disease to regain control of their lives and live them to the fullest.