Women's volleyball wraps up tournament
---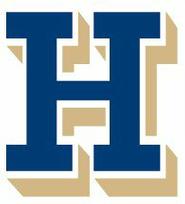 Hamilton College defeated Framingham State in five sets on the second day of the Emerson College/Wentworth Institute of Technology Tournament in Boston, Mass., on Sept. 5.
Hamilton (1-3 overall) salvaged the weekend in the last of the Continentals' four matches. Friday's action was at Emerson and Saturday's matches were played at Wentworth. Hamilton edged Framingham by scores of 25-17, 25-22, 17-25, 16-25, 15-11. Earlier that day, the Continentals fell to Wentworth in four close sets (25-20, 22-25, 27-25, 26-24).
Amanda Cohen '13 was named to the all-tournament team. Cohen posted 13 kills and five aces against Framingham (1-4). Cecelie Pikus '13 was credited with 22 assists. Ally Martella '13 chipped in eight kills and three blocks. Alyssa Hopper '13 had 11 digs and 11 assists. Liz Reid '11 hammered nine kills, Jasmine Jolly '10 added six and Alex Singh '11 had five.
Cohen boasted eight kills and seven aces against Wentworth (2-2). Martella recorded 12 kills and three blocks. Rachel Irizarry '12 led the defense with 15 digs. Pikus and Hopper passed out 11 assists apiece. Pikus also served five aces. Kristin Stenerson '12 notched 13 digs, six kills and three aces.
Hamilton returns to the court on Friday, Sept. 11, in the Victory Promotions Invitational at St. Lawrence University. The Continentals play St. Lawrence and SUNY Oswego on Friday night.