Wu Gives Paper at Western Economic Association Meeting
---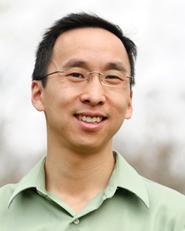 Associate Professor of Economics Stephen Wu presented a paper and was a discussant of another paper at the Western Economic Association Annual Meeting, held in San Diego from June 30-July 2. His paper titled "Are Pregnant Women Happier? Racial Differences in the Relationship Between Pregnancy and Life Satisfaction was part of a panel titled "The Economics of Happiness."

Wu's paper uses data from the Behavioral Risk Factor Surveillance System (BRFSS) to study the relationship between pregnancy and life satisfaction for women of childbearing age. The results show strong differences by race. Pregnancy has the strongest positive correlation with happiness for whites, a smaller but still statistically significant positive correlation for Hispanics, and no relationship for blacks.
The results cannot be explained by differences in other demographics such age, income, education or marital status. Within each racial group, the results hold across different categories for all these characteristics. There is evidence that racial differences in the effects of pregnancy on emotional and social support from others can partly explain this result.