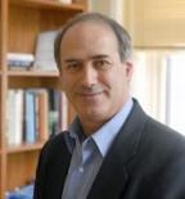 John Dovidio, the Carl Iver Hovland Professor of Psychology at Yale University, will present a lecture titled "The Subtlety of Contemporary Racism: Implications for Intergroup Perceptions, Interaction, and Policy" on Tuesday, Sept. 9, at 4:15 p.m., in the Bradford Auditorium, KJ. The lecture is free and open to the public.
Dovidio is dean of academic affairs of the faculty of arts and sciences at Yale. He was awarded a Ph.D. and master's degree in psychology from the University of Delaware and a bachelor's degree from Dartmouth College. Before joining the Yale faculty he was provost and dean of faculty at Colgate University where he was also a professor of psychology for 27 years.
Dovidio's work centers on issues of social power and social relations, both between groups and between individuals. He explores both conscious and unconscious influences on how people think about, feel about, and behave toward others based on group membership. He continues to conduct research on aversive racism, a contemporary subtle form of prejudice, and on techniques for reducing conscious and unconscious biases.
In 2008 Dovidio received the American Psychological Association Presidential Citation, "in recognition of 30 years of stellar research that has demonstrated how contemporary forms of prejudice and discrimination toward blacks and other disadvantaged groups have become more subtle and less recognizable than traditional racism."
He has published numerous papers and served as editor of such publications as Social Issues and Policy Review, Journal of Personality and Social Psychology – Interpersonal Relations and Group Processes, and Personality and Social Psychology Bulletin. His books include The Social Psychology of Prosocial Behavior and Reducing Intergroup bias: The Common Ingroup Identity Model.