Yale Professor to Lecture on "Facebook, According to Plutarch"
---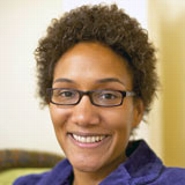 Emily Greenwood, professor of classics at Yale University, will give a talk titled "Facebook, According to Plutarch," on Tuesday, Oct. 25, at 4:10 p.m., in the Taylor Science Center's Kennedy Auditorium (G027). The event is sponsored by the Classics department and is free and open to the public.
Greenwood's talk will examine potential correspondences between the process of life-editing in contemporary social media and the theory and practice of life-writing in Plutarch's Parallel Lives.
Greenwood received her bachelor's, master's and Ph.D. from Cambridge University, and served as a research fellow at St. Catherine's College, Cambridge, and as assistant professor of classics at St. Andrew's University. She is the author of two books—Thucydides and the Shaping of History (2006) and Afro-Greeks: Dialogues Between Anglophone Caribbean Literature and Classics in the Twentieth Century (2010)—and is currently working on a third, Classics: a Beginner's Guide. Greenwood's research interests include ancient prose literature and historiography, classics and postcolonialism, and the theory and practice of translating the classics of Greek and Roman literature.