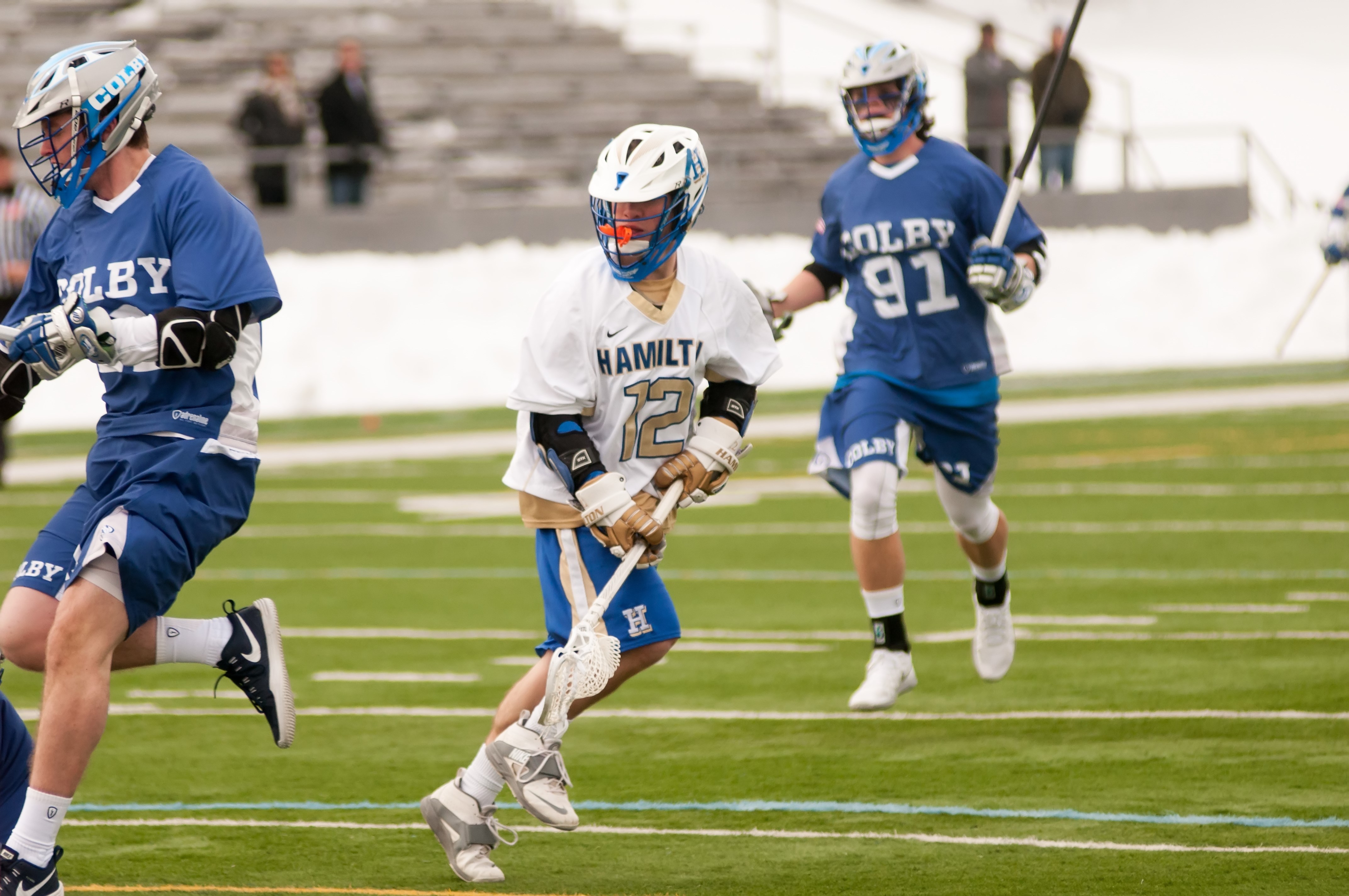 Hamilton College men's lacrosse attackman John Zimmerman '15 (Syracuse, N.Y./Westhill HS) has been selected to play in the 74th U.S. Intercollegiate Lacrosse Association/LAX World North-South Game at Cabrini College in Radnor, Pa., on May 22.

Live Stats | Webcast | Rosters

The Division III senior all-star game is scheduled to start at 3 p.m. this Friday. Zimmerman is one of 32 players on the North roster. The team is coached by Alfred University's Jason Lockner.

Zimmerman is tied for 10th place in the NESCAC with 21 assists this year. He added 19 goals and 25 ground balls as he started all 16 games for Hamilton. Zimmerman helped the Continentals to an 8-8 overall record and their third NESCAC Championship quarterfinal appearance in four years.

Zimmerman finished his Hamilton career with 51 goals and 67 assists for 118 points in 56 games. The three-time member of the NESCAC Spring All-Academic Team also scooped up 87 ground balls.