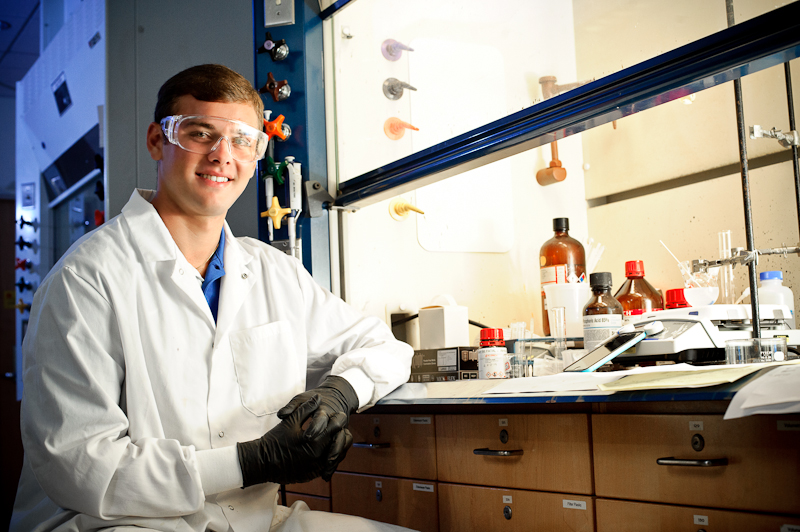 Jake Hamill '17 in the Chemical Physics lab doing summer research
A student's formula: science plus math, humanities, social science
Jake Hamill '17 talks about the Hamilton College chemistry department like a really hungry person talks about an all-you-can-eat buffet. Hamill, a chemical physics major, says there are more excellent courses at Hamilton than he'll ever be able to take. He admits that's partly because he has two minors – economics and math. He also plays on the soccer and golf teams. Hamill spent a summer doing paid research with Professor Karen Brewer, work that involves rare earth elements and fluorescence. The opportunity to do research was one of the reasons he chose Hamilton. Other reasons: small classes and close relationships with faculty.
More >>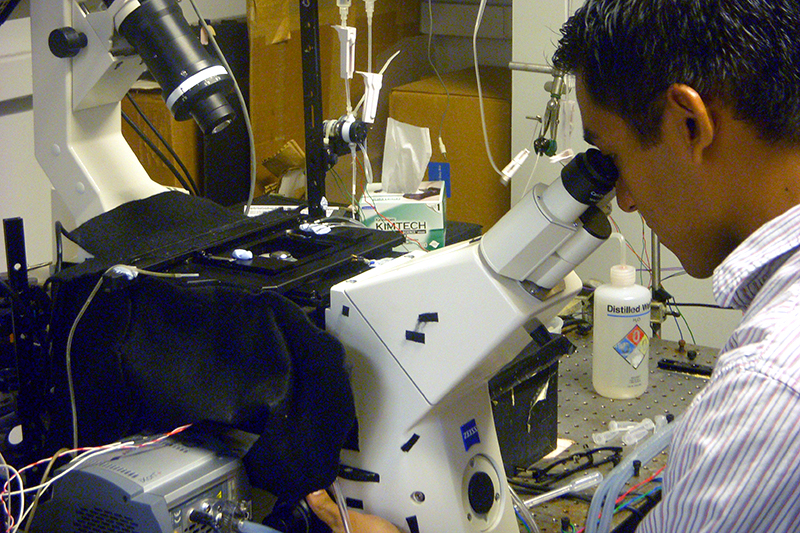 Carlos Rico '10
A graduate's progress: a fellowship and pursuit of a Ph.D.
For Carlos Rico '10, studying science at Hamilton College was "pure bliss." "The professors were just so enthusiastic and loving of science, and it was very contagious," says Rico, who was a chemical physics major and is pursuing a doctorate in the Tri-Institutional Training Program in Chemical Biology through The Rockefeller University.
More >>