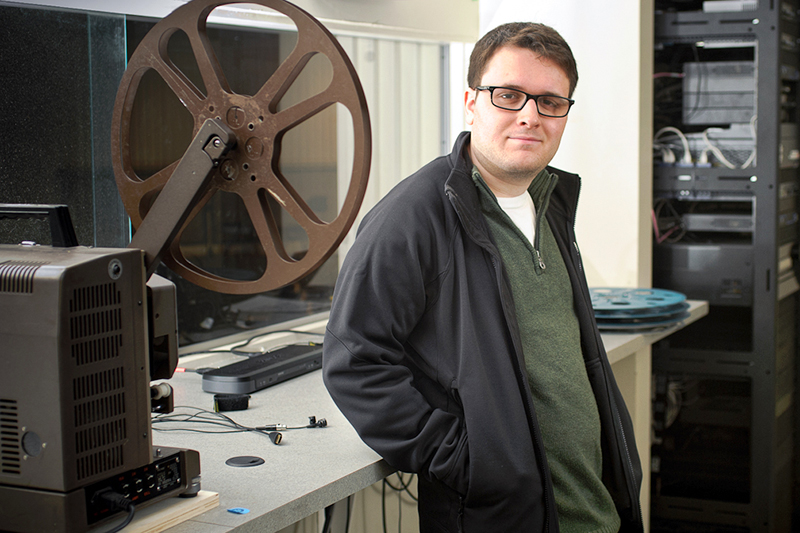 Brian Burns '17 in the Bradford Auditorium
An interdisciplinary approach: cinema, media and English
Taking a film course was at the top of the to-do list for Brian Burns '17 his first year at Hamilton College, although he didn't know what he wanted to major in. He enrolled in intro to film; the class changed how he views film as an art form. Burns became a double major in cinema and media studies and English. As a rising junior he spent a summer working on a research project with his most influential teacher at Hamilton, Scott MacDonald, visiting professor of art history. "He finds connections between films that are amazing," Burns says. For his summer research he looked at films with long production periods, in particular the Up Series by director Michael Apted, which begin in 1964 with a documentary about 14 children and continues to follow them with periodic releases.
More >>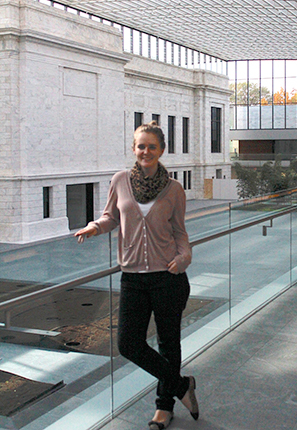 A graduate's progress:
literature, film and kids
Sarah Perdomo '12 is working on a graduate degree in early childhood education at Boston University. At Hamilton College, she wove her passions – cinema, media, comparative literature, religious studies and art – into an interdisciplinary major that helped her get there.
More >>