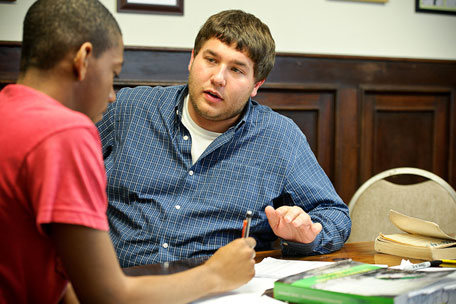 Brian Sobotko '16 tutors Clinton High School student Mark Bowling at the ABC House at Hamilton College.
A student's summer research and career discovery
The idea was his, and the College Levitt Center backed it financially. Brian Sobotko '16 would spend a summer researching "Transformational Leadership in American Public Schools," under the guidance of Susan Mason, director of education studies. The project combined his public policy major and education studies minor, and Sobotko learned a lot.
More >>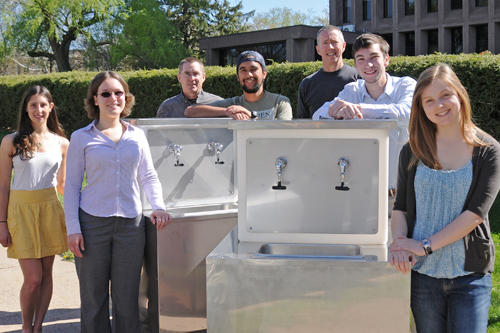 Jen Kleindienst '09, front left, in sunglasses, with a student-designed water wagon at Wesleyan University.
A graduate's progress: a master's and an ideal job
Jen Kleindienst '09 became Wesleyan University's first sustainability coordinator in July 2012, and if she had to pick a favorite project on the job so far, it would be "The Wishing Well,", a student-designed water wagon that can roll into an outdoor event.
More >>