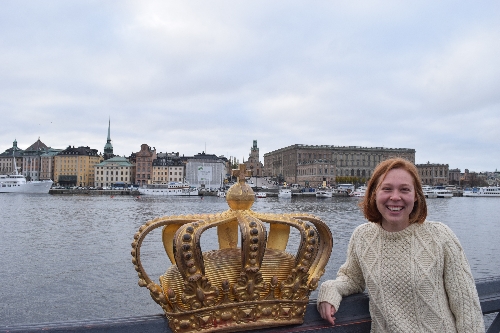 Genevieve Caffrey '17 on Skeppsholmsbron, a bridge that connects two of Stockholm's islands.
Reforming foster care through public policy
During her study at The Swedish Program at the Stockholm School of Economics, Genevieve Caffrey '17 is focusing on comparative public policy courses that look at the Swedish and Scandinavian models of welfare and government policies. Back on the Hamilton College campus she's found opportunity within her public policy major to explore U.S. foster care administration, which is a deep interest for Caffrey, who has been a foster sister.
More >>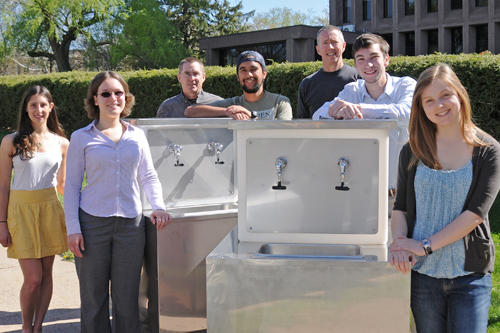 Jen Kleindienst '09, front left, in sunglasses, with a student-designed water wagon at Wesleyan University.
A graduate's progress: a master's and an ideal job
Jen Kleindienst '09 became Wesleyan University's first sustainability coordinator in July 2012, and if she had to pick a favorite project on the job so far, it would be "The Wishing Well,", a student-designed water wagon that can roll into an outdoor event.
More >>