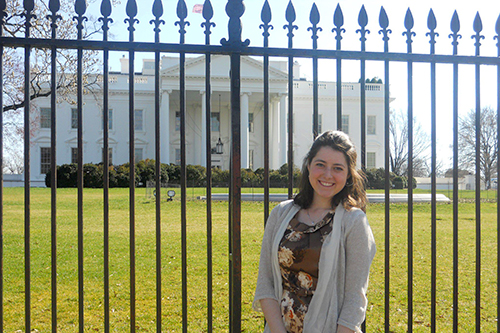 Meghan O'Sullivan '15
A student's interests intersect: Proust and public policy
As a sophomore Meghan O'Sullivan '15 successfully applied to the Hamilton College Levitt Leadership Institute, which is how she discovered public policy as a potential major. The subject was a gateway to courses she never expected to take, much like economics, statistics and more statistics. She double-majored in public policy and comparative literature.
More >>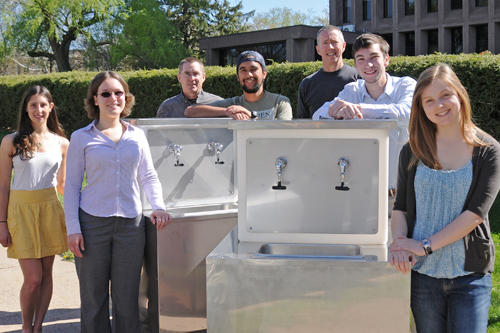 Jen Kleindienst '09, front left, in sunglasses, with a student-designed water wagon at Wesleyan University.
A graduate's progress: a master's and an ideal job
Jen Kleindienst '09 became Wesleyan University's first sustainability coordinator in July 2012, and if she had to pick a favorite project on the job so far, it would be "The Wishing Well,", a student-designed water wagon that can roll into an outdoor event.
More >>