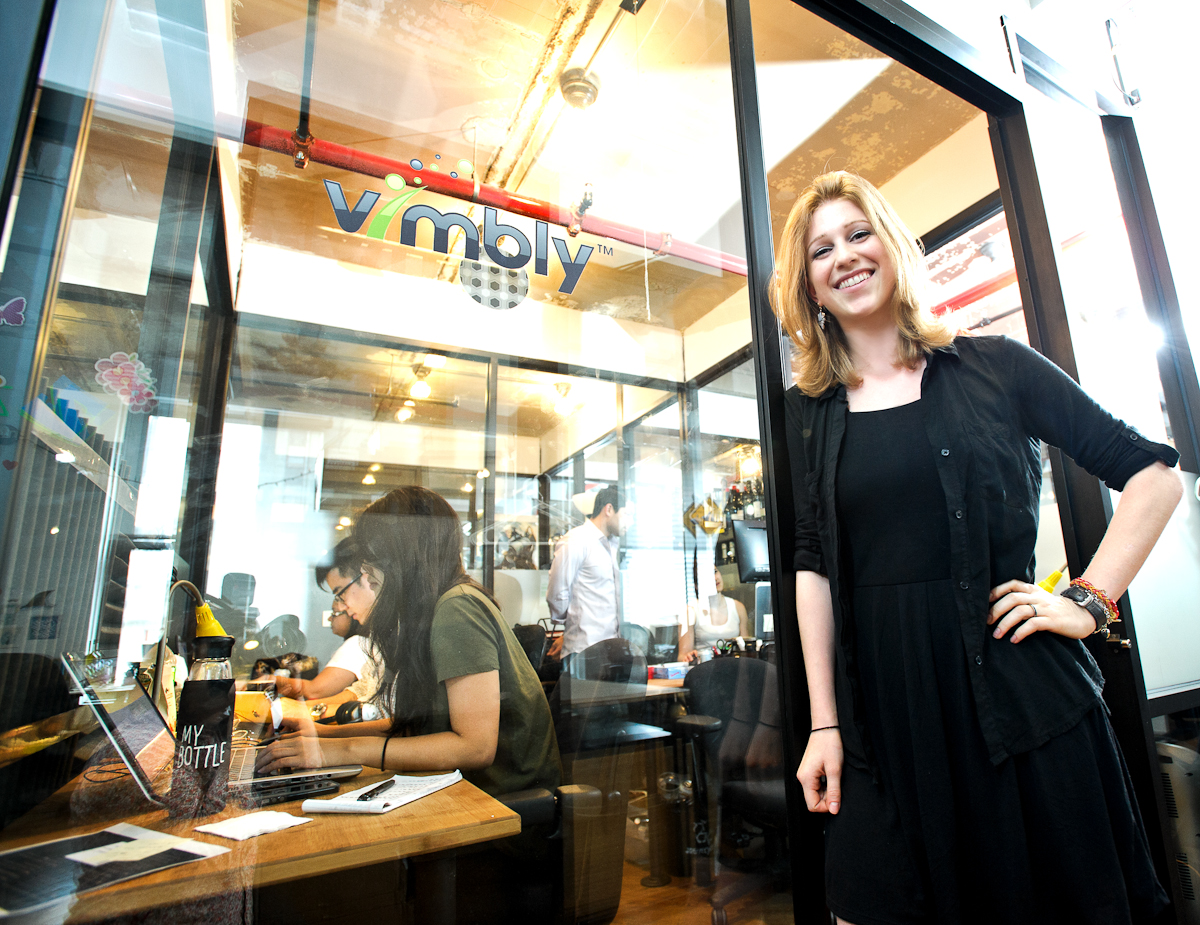 Amelia Heller '16 is expanding her horizons this summer as an intern at Vimbly, an activities-based booking platform headquartered in Midtown Manhattan. Heller, a Hispanic studies major, discovered this opportunity through research on Craigslist, and was granted funding through the Summer Internship Support Fund, managed by Hamilton's Career and Life Outcomes Center.
As an intern in the User Engagement department, Heller has numerous responsibilities including mediating bookings for users, troubleshooting in the case of cancellations or price changes, and interacting with vendors to ensure smooth delivery of services.
"The premise of Vimbly is based upon trying new and exciting activities, and valuing experiences over things," she said. "This precisely coincides with and reflects my own values, especially after having spent a year studying abroad."
In researching Vimbly, Heller found that she was impressed by its platform, both in philosophy and function, and said that even if she had not been offered the job she would have likely used the service anyway.
In addition to devoting time to assisting customers and vendors, Heller contributes to multiple data archiving sources to manage records, checks activity descriptions for accuracy before they go live on the website, forms part of a team devoted to implementing new user-acquisition strategies, and brainstorms and contributes new ways to make the booking process more accurate and efficient for all parties.
That interactive element may be the most exciting aspect of the internship, claimed Heller, who said she wanted a job in which she could interact with and help people.
"I've learned the intricacies that are behind creating and maintaining a website, especially one that is so quickly expanding and growing," she added, noting that exposure to the startup world, including knowledge of both the difficulties and benefits of working in such an environment, has been enlightening.
"For the most part, people that work at startups are young, devoted, interesting and determined," she said.
As a result of this demographic in the workplace, Heller said that the office environment is vibrant and social, often featuring group outings and events.
"I have enjoyed working for a company that's still young," she added, "one where my work has real value and consequence; there is a great responsibility for all those working at a startup because everyone's actions contribute to and determine the future of the company, whether or not it will continue to grow and be successful or if it will fail, as many start-ups do."
That pressure is both a positive and an occasional negative to Heller, providing ample stress as well as an energized and enthusiastic atmosphere where individuals are given a chance to stand out.