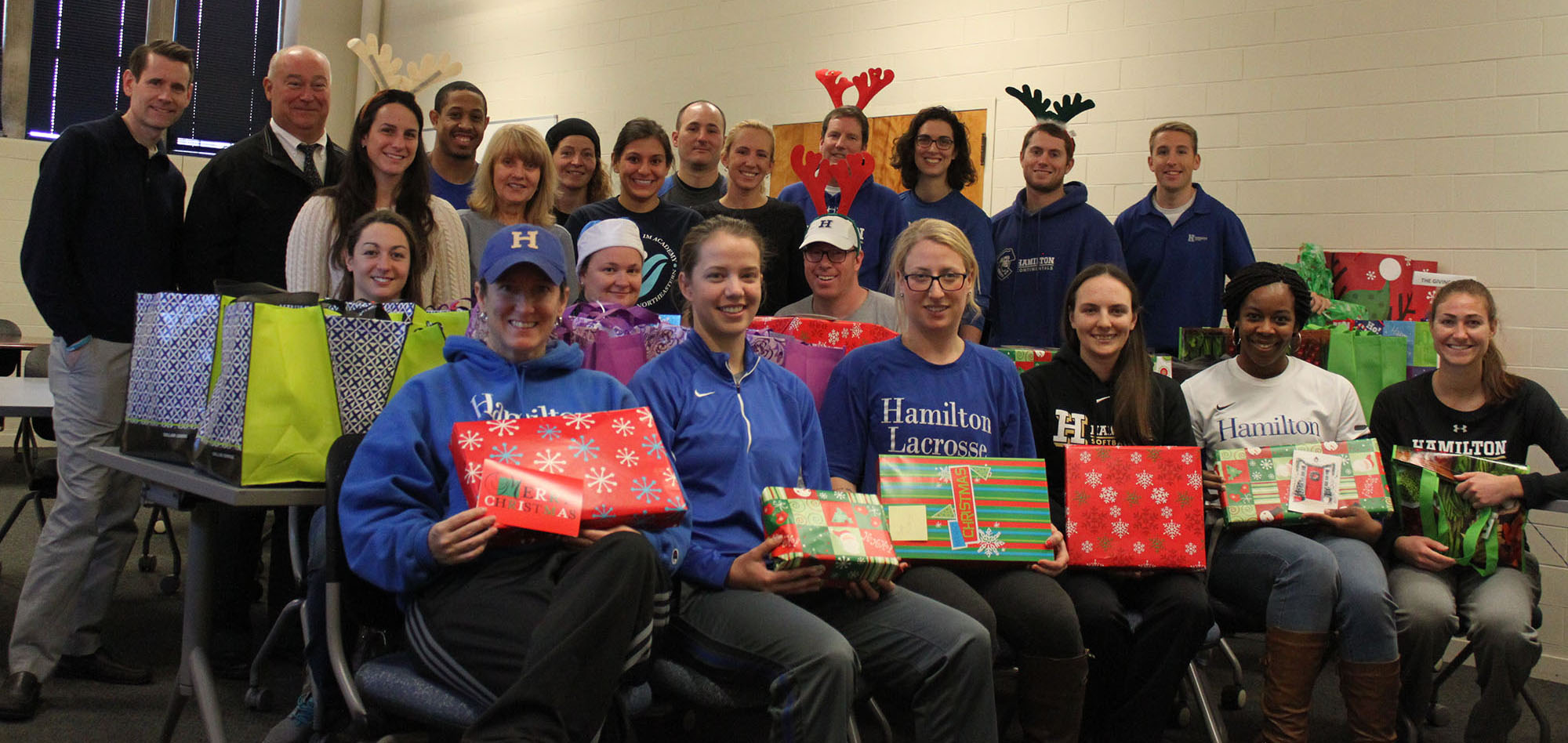 Hamilton's Athletics Department celebrated the holiday season with generous giving to the less fortunate. The department participated in COOP's Holiday Gift Drive and supported individuals from the Johnson Park Center and a family through the Department of Social Services.

Athletics provided six individuals with food bags, 12 individuals with personal hygiene bags, four individual children and a family of three with everything from their wish list.

Coaches and Athletics Department staff took part in the drive and the gift wrapping party.