Gender-Neutral Housing Policy In Place
---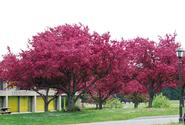 A new housing policy at Hamilton College allows students of any biological sex, gender identity or expression to live together in the same room on campus.
The college's "gender-neutral" policy became effective this fall and will be an explicit option in the mid-year housing lottery that takes place in December for students returning from a leave of absence. Students can also request gender-neutral housing through a change-of-room request. The option will be available in all residence halls except for floors previously designated as single sex. Since the policy has taken effect, two double rooms have been classified gender-neutral.
Hamilton's Director of Residential Life Travis Hill said the policy responds to student needs.
"We strive to provide a living environment that is inclusive of all people," Hill said, "and we realized there was a real opportunity to better support all students of any biological sex, gender identity and/or expression. For this reason, the Office of Residential Life has instituted gender-neutral housing. It is our expectation that this option will make all the difference for those students that need gender-neutral housing, while having little to no impact on those that do not."