Hall's The Physics of Imaginary Objects Published
---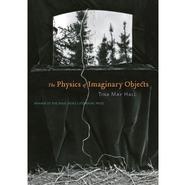 Associate Professor of English Tina May Hall's collection of short stories,
The Physics of Imaginary Objects
, has been published by the University of Pittsburgh Press. The collection is the winner of the 2010 Drue Heinz Literature Prize, one of the nation's most prestigious awards for a book of short stories. It was selected from a field of nearly 350 entries by esteemed author and film critic Renata Adler.
According to the publisher,
"The Physics of Imaginary Objects
, in 15 stories and a novella, offers a very different kind of short fiction, blending story with verse to evoke fantasy, allegory, metaphor, love, body, mind, and nearly every sensory perception. Weaving in and out of the space that connects life and death in mysterious ways, these texts use carefully honed language that suggests a newfound spirituality."