Jen Kleindienst '09 to Lecture About Campus Sustainability
---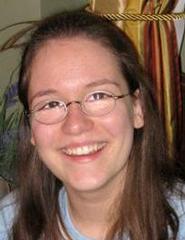 Jen Kleindienst '09, sustainability coordinator at Wesleyan University, will present a lecture titled "Challenges and Successes of Promoting Campus Sustainability," on Monday, Oct. 21, at 7:30 p.m., in the Red Pit, KJ. Her lecture, part of the Arthur Levitt Public Affairs Center Fall 2013 speaker series, is free and open to the public.
Kleindienst began as Wesleyan's first sustainability coordinator in July 2012. Passionate about building a more sustainable world, she works to coordinate sustainability efforts between students, faculty, staff and administrators, and create new programs to foster sustainable thinking and acting.
Before Wesleyan, Kleindienst worked in the sustainability offices at Tufts University, St. Michael's College and MIT. She holds a master's degree in environmental studies from Antioch University New England and a bachelor's degree in public policy from Hamilton College.