Owen Interviewed for WSJ MarketWatch Article About Federal Reserve
---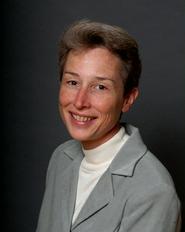 Ann Owen, the Henry Platt Bristol Professor of Economics, was interviewed for a Wall Street Journal MarketWatch article titled "One Fed tool that gives Wall Street heartburn." The piece addressed a desire by some to reduce the interest rates paid to banks for reserves they leave at the Federal Reserve.

Owen, a former Federal Reserve Board of Governors economist, is among analysts who think the interest on reserves is too small a tool given the problems facing the economy.

Owen said that she was skeptical that "all of a sudden there would be new investments" that were not worth making if the interest on reserves was 25 basis points higher.

"It is doubtful to have a big impact," Owen added.