Political Theorist, London School of Economics Professor to Lecture
---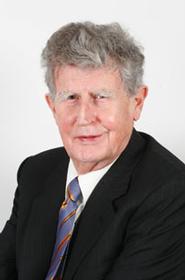 Emeritus Professor of Political Science and Honorary Fellow at the London School of Economics Kenneth Minogue will give a lecture on his recent book titled The Servile Mind: How Democracy Erodes the Moral Life, on Wednesday, April 17, at 7 p.m., in the Kennedy Auditorium of the Taylor Science Center. The lecture is free and open to the public.
Australian-born Minogue began his teaching career at the University of Exeter before moving to the London School of Economics. In addition to his teaching he was the director of Government and Opposition for the Centre for Policy Studies, the chairman for the UK's think tank Bruges Group and a trustee for The Institute for the Study of Civil Society. Minogue served as president of the Mount Pelerin Society, an international organization composed of economists, philosophers and others who favor classical liberalism, from 2010-2012.
He was made an honors fellow at the London School of Economics in 2002 and awarded the Centenary Medal by the Australia government in 2003. In addition to his most recent book, The Servile Mind, Minogue is the author of Alien Power: The Pure Theory of Ideology. He has been a columnist for The Times and The Times Higher Education Supplement.
The lecture is sponsored by the Hamilton College Student Assembly and Alexander Hamilton Institute.