Spirituality 101 Week Aims to Educate
---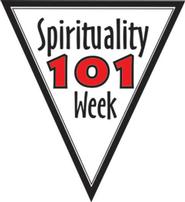 Hamilton will host a series of events and lectures as part of "Spirituality 101 Week," beginning on Thursday, Jan. 27 through Thursday, Feb. 3. According to the organizer, College Chaplain Jeffrey McArn, participants will take a mini-course in spiritual diversity and "explore a wide array of ancient and current spiritual traditions and practices." The lectures, discussions and music events are free and open to the public.
The week's events start with a panel discussion titled "Spiritual But Not Religious," on Thursday, Jan. 27, at 4 p.m., in the Kirner-Johnson building, room 127. Participants will include Walcott-Bartlett Professor of Religion Jay Williams, Jewish Chaplain Anat Guez, Newman Chaplain Fr. John Croghan, Visiting Instructor in Arabic Mireille Koukjian, Adjunct Chaplain for Multicultural Communities Roxanne Bellamy Campbell and Jeff McArn. The discussion will include a viewing of the 1974 student-produced film "Means: Religious Life at Hamilton and Kirkland Colleges in the early 1970s" followed by a reception at 5:30 p.m. The Hamilton College Gospel Choir will hold an open rehearsal at 6 p.m. in the Chapel, with a lesson in gospel music led by spiritual artist-in-residence Eliza Moore. Professor of English Naomi Guttman will host a discussion "Creativity and Spirituality" at 8 p.m., in the Little Pub.
On Friday, Jan. 28, at 12 p.m., the college will provide transportation from the campus safety building for a tour of the local Court Street Mosque, where attendees can meet Imam Ahmedin Mehmedovic and learn about Friday jum'ah prayer.
Eliza Moore will give a lecture titled "The Ancient Spiritual Practice of Yoga: An Introduction" at 4 p.m. in the Dance Studio of the Blood Fitness and Dance Center, followed by introductory lessons in yoga at 4:30 p.m.
Also on Friday, participants can learn about the meaning of Friday night dinner and candle lighting in the Jewish tradition beginning at 5:30, followed by a Jewish Shabbat dinner at 6 p.m. in the Eells House dining room. A lecture by Rabbi Steven Nathan of Colgate University, titled "Experience the Heart and Soul of Shabbat," will begin at 7 p.m.
On Saturday, Jan. 29, Eliza Moore will host a workshop "Finding the Creative Center in Your Art" from 1-3 p.m in the Fillius Events Barn. Moore is a certified yoga instructor, with a degree in music from the Guildhall School in London. Using her expertise in music and yoga, Moore seeks to deepen the creative experience through spirituality.
On Sunday, Catholic and Protestant services will be held in the Chapel at 1 p.m. and at 4 p.m., respectively.
David Grubin '65 will present his documentary The Buddha on Monday, Jan.31, in the Kirner-Johnson Building, room 127. The film was originally made for and broadcasted on PBS in 2010. On Tuesday, Feb. 1, Fr. Tim Reger, rector of St. James Episcopal Church, will give a lecture titled "Centering Prayer: Meditation in the Christian Tradition" in the Chapel loft at 4 p.m.
Renowned Arabic calligrapher Haji Noor Deen will present a lecture titled "Bringing Words to Life: The Spiritual Art of Arabic Calligraphy" on Wednesday, Feb .2, at 4 p.m. in the Events Barn. That evening Buddhist teacher Shinge Roko Sherry Chayat, abbot of the Syracuse Zen Center, will offer an "Introduction to Zen Sitting Meditation" at 7:30 p.m. in the Chapel loft.
On Thursday, Feb. 3, Rabbi Steven Nathan returns for a two-part discussion beginning at 4 p.m. in the Glen House. Part one is "A Mindful Approach to Jewish Spirituality," a discussion on the teachings of Kabbalah and Hassidism, and part two is "Hear with Your Heart, Listen with Your Soul," a discussion on meditation and the Torah.
The week's events will conclude with a lecture by Adjunct Chaplain for Multicultural Communities Roxanne Bellamy Campbell titled "The Multiculturalism of Christianity: A Presentation in Word & Song," at 7:30 p.m. in the Chapel. She will discuss many popular gospel hymns across multiple cultures.

For more information about all Spirituality Week events visit here.