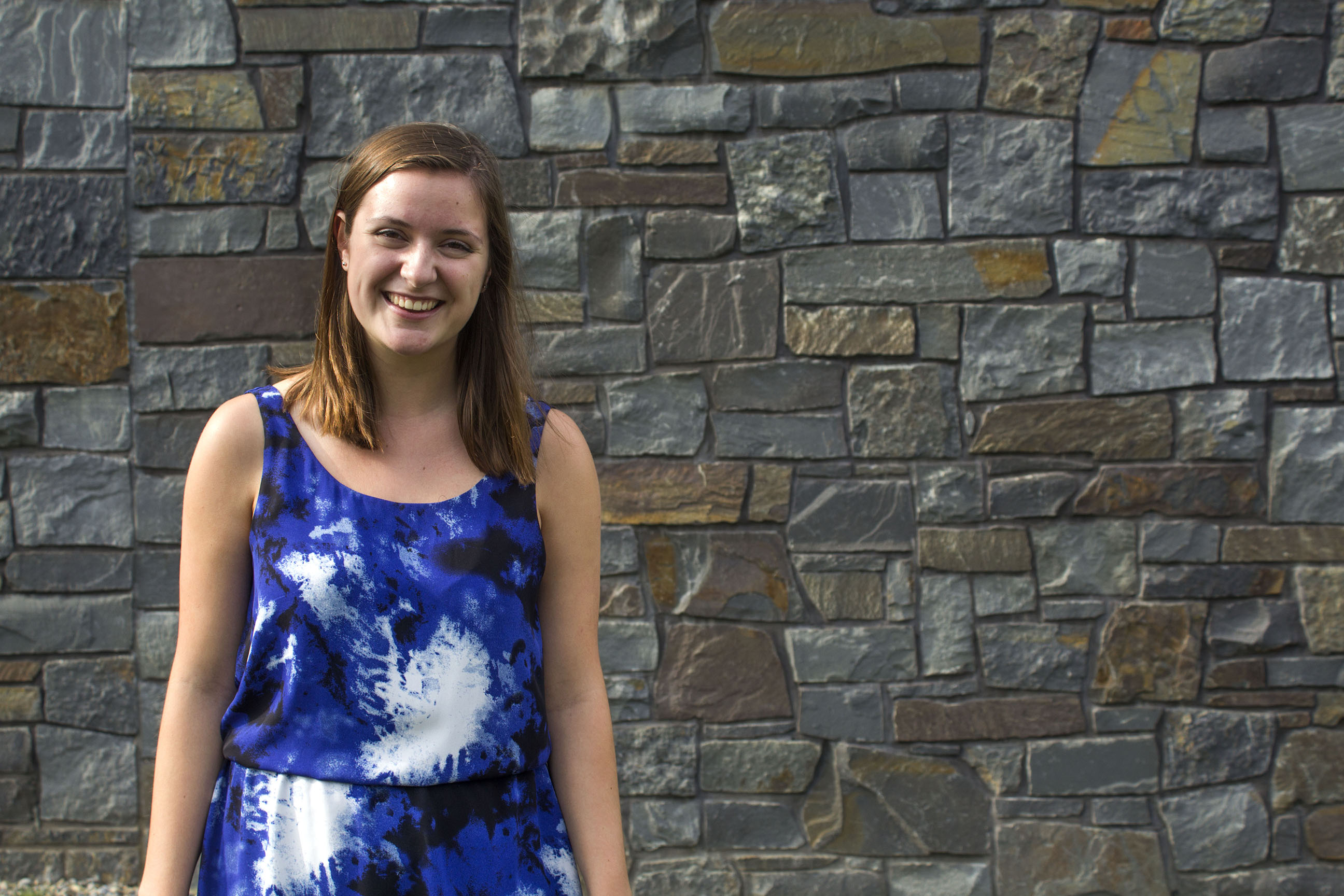 Hayley Goodrich '17 is replicating 2015 graduate Carly Poremba's senior neuroscience thesis this summer in the hopes of contributing to the academic literature and research agenda surrounding binocular rivalry. Goodrich's project, titled the Binocular Rivalry Study, seeks to test the efficacy of Poremba's thesis conclusions regarding the postdictive effects of a later stimulus on a previously subconsciously processed stimulus.
"Basically Carly just found this wacky feature of processing images in which the mental time taken to become aware of an image doesn't exactly reflect the linear real-world time as we know it," explained Goodrich. "We're replicating the study to see if Carly's results will hold a second time."
In order to achieve this, Goodrich, along with four other summer researchers and Assistant Professor of Psychology Alexandra List are making use of a device called a binocular rivalry display, which allows the projection of two distinct images to either eye. The paradigm being studied functions by presenting the dominant eye with a visually-noisy flashing image, while the other eye receives a low-contrast image that ends up being suppressed from conscious awareness by its showy counterpart.
about Hayley Goodrich '17
---
Goodrich seeks to determine the extent to which the subconsciously processed image is able to direct an individual's attention, as measured by performance accuracy on a subsequent spatial discrimination task. Of additional interest is the potential capability of a later stimulus to cause the previously suppressed image to break through into conscious awareness multiple seconds after its presentation to the brain.
Though she had not been particularly familiar with Poremba or List's lines of research before beginning this summer's work, Goodrich says that she had a few important experiences that helped prepare her to tackle this complicated topic.
"I had worked with the binocular rivalry display this past semester helping Chris Loan ('15) collect data for his senior neuroscience thesis, and I took Azi Grysman's course on consciousness which overlaps quite a bit with this research, but I certainly wasn't expecting those two things to come together in this study the way that they have," she claimed. "After reading up on a bit of the attention literature and watching these cognitive features in action, I have definitely come to appreciate this side of psychology more than I had before."
Despite Goodrich's plans to pursue a Ph.D. in psychology, she says that her ambitions in the field may lay outside this project's focus in cognitive psychology, specifically. "I don't think I'll be working with similar paradigms in the future," she claimed, adding, however, "I adore the field of psychology and while my interests align primarily with the developmental and therapeutic side of things, I will never pass up an opportunity to learn more about how the human mind functions."
Before continuing on to graduate school, however, Goodrich expressed her interest in travelling, stemming from a deep fascination with what she calls the "core human-ness" implicit in every individual. Through travel, Goodrich hopes to gain insight into her own intellectual goals in the field of psychology, and identify her "psychological sticking points."
"Eventually though, I want to go into college counseling," she said, concluding "I think the dream for me would be to help other people, especially during such an exciting and trying time as young adulthood."
Goodrich's research group under List also includes Glen Donovan '16, Emma Feitelson '17, Audrey Love '17 and Lily Pieper '18.