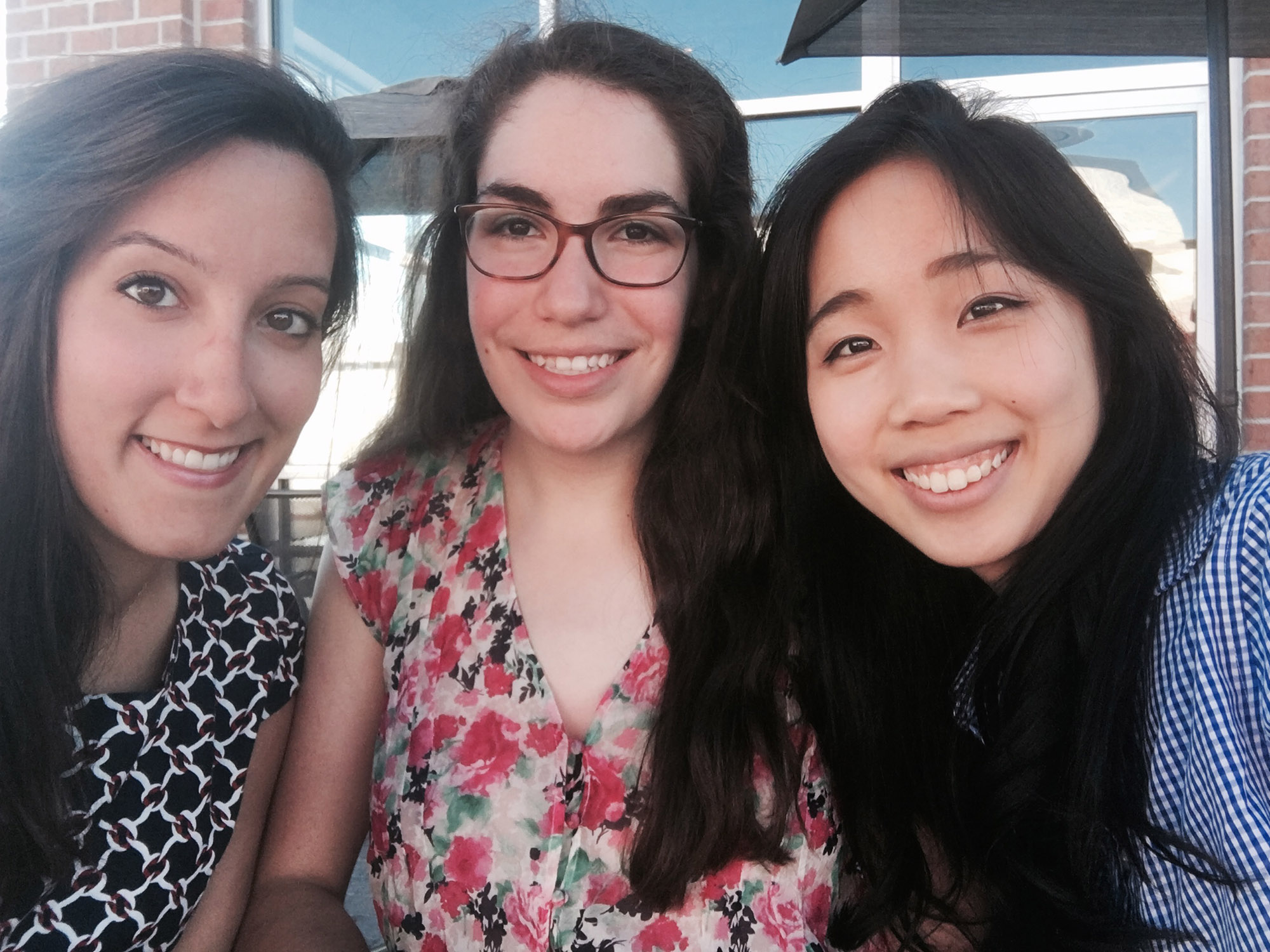 More than 17 percent of Utica's population was born outside of the United States, and a drive through the city reveals numerous stores, churches and community centers built up by diverse ethnic groups. Despite the prevalence of immigrants in Utica, however, refugees face significant challenges to assimilating into the community. Understanding these challenges is the goal of a Levitt Research Group this summer. Erica Chen '19, Audrey Nadler '18 and Sofia Rachad '18, with the guidance of Professor of Economics Erol Balkan, are researching the experiences of refugees in Utica.
Throughout the summer, the group members will be interviewing refugees who have come to Utica from Bosnia and Myanmar. They are collaborating with community organizations including the Bosnian Islamic Association of Utica and the Midtown Utica Community Center. Their goal is to better understand the cultures of refugee communities and the factors that make some more successful than others. In particular, they want to know how refugees have experienced adapting to American culture. For example, they are asking interviewees how receptive they've found the Utica community to be to their religious and cultural practices. They are also looking to see how much refugees are integrating American culture or preserving their own culture, as some refugees feel resistant to "Americanization."
The research team is also asking refugees about challenges they face when dealing with government institutions. Rachad noted that language differences and a lack of cultural awareness can create significant barriers. Many refugees, for example, have struggled to get drivers licenses. The team will also be asking about difficulties accessing healthcare.
The research group emphasized that asking these questions is particularly important in light of the current refugee crisis. Rachad explained, "Granted the current refugee crisis, getting a better understanding of what Utica needs to do to help welcome refugees is very important." Nadler added that studying Utica might provide small-scale insight into what is most helpful for refugees arriving throughout the United States.
For the three researchers, the project is quickly taking on personal importance. They have befriended a pair of Bosnian women and have been welcomed into the Bosnian community's Ramadan celebrations. They feel grateful to take part in an important cultural experience and to form new relationships. Rachad commented, "What we're looking to get out of it is not just research, but lasting friendships."