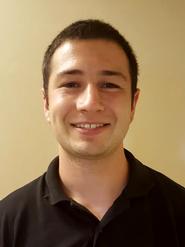 Zachary Pilson '16 is spending his summer in an internship at Ashoka, a not for profit organization dedicated to supporting social innovators and entrepreneurs to "advance an 'Everyone a Changemaker' world, where anyone can apply the skills of changemaking to solve complex social problems." Pilson, a biochemistry major, is working in Ashoka's Venture and Fellowship department which helps locate, nominate, fund and connect new and past Ashoka Fellows throughout the world.
In 2014 Ashoka designated Hamilton as an AshokaU Changemaker Campus, recognizing Hamilton's "vision for higher education to become the next global driver of social change by transforming the educational experience into a world-changing experience." Ashoka in particular cited the work of the Arthur Levitt Public Affairs Center's Social Innovation, Transformational Leadership, Public Scholarship and Engaged Citizenship programs in creating a network of support for Hamilton's social innovators.
Pilson's interest in Ashoka was fittingly born out of his experiences with the Levitt Center. "Since I got to Hamilton and started working more with the Levitt Center," he explained, "I have become increasingly interested in social innovation and change making." After the Levitt Center's work to name Hamilton a Changemaker Campus, Pilson became aware of and began to inquire into Ashoka's large summer internships program. Pilson was nominated for the program by Associate Director of the Levitt Center Christina Willemsen and was shortly thereafter accepted for a position.
"Working at Ashoka allows me to experience in the moment social innovation from all different sides," said Pilson, "both the on-the-ground work by innovators and the administrative side." As an intern in Venture and Fellowship, Pilson's responsibilities include researching potential sources of funding, as well as guiding potential fellows through the process of becoming a part of Ashoka's wide network of social innovators. Of particular value to Pilson is the opportunity to meet and work with Ashoka innovators from across the globe, and to learn lessons from them that can he can take into his future endeavors.
However, beyond the direct value of the work that Ashoka performs, Pilson claims that he has gleaned important insights into the functioning of organizations of Ashoka's nature: chief amongst being the methods used to overcome difficulties in communication and ensure cohesion of vision.
"Working at Ashoka has definitely given me new insight on how organizations both big and small manage all of their members in order to all move in the same direction from the CEO to the newest employee," he said. Pilson remarked that he has found the Ashoka employees' dedication to the cause of making a difference inspiring, from the social innovators down to the staffers that work with them.
While he isn't sure of where he wants to go professionally after graduation, Pilson claims he is using his experience at Ashoka to identify his professional tastes and strengths. From research, to one-on-one communication and team collaboration, this internship is giving him the opportunity to experience and explore many aspects of the modern workplace, and to better elucidate his own post-graduate aspirations.