A musician's choice: branching out with liberal arts
Music was always Adelaide Fuller '17's choice as a major, but she wanted a liberal arts school, not a conservatory. 'The beautiful thing about a Hamilton music education is that I get to grow in so many ways that do not include music, and the community is a nurturing and supportive one," says Fuller, whose focus is vocal performance. She's taken English and history courses and wants to challenge herself with science or econ. She did a College-funded summer internship at Brooklyn Bowl, a music venue in Williamsburg. "Not only have I been exposed to all sorts of cool music, but I've learned so much about the intricacies of the music industry: managing social media and the website, researching and contacting potential acts, money management, risk-taking, etcetera," she says.
More >>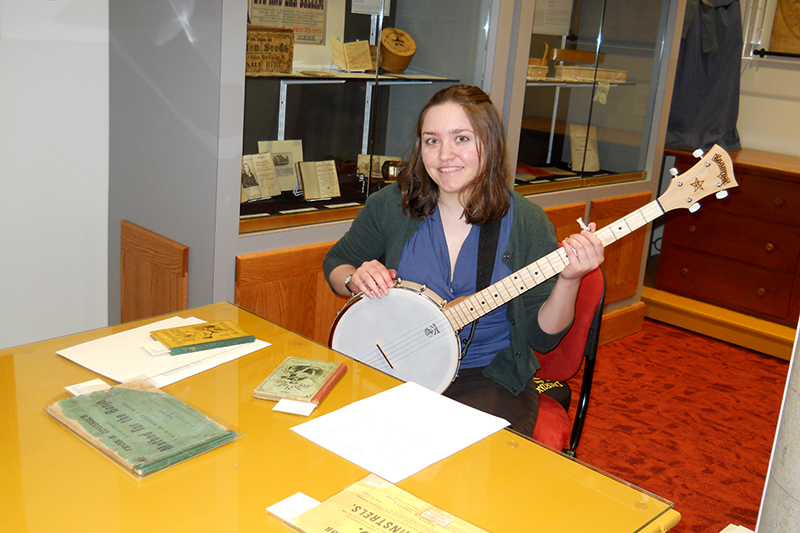 Catherine Crone '13
A graduate's path: a fellowship, academic aspirations
Catherine Crone '13, who double-majored in music and math, capped a distinguished career at Hamilton College by winning a prestigious Royster Fellowship at the University of North Carolina at Chapel Hill. She's studying musicology and hopes to make a career in academics.
More >>