2003 Distinguished Service Award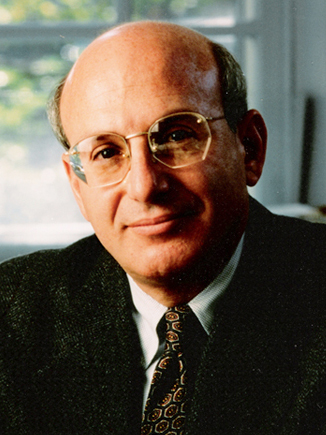 Created almost two centuries ago out of a missionary's dream, and nurtured on a frontier of the early American Republic, Hamilton College has survived times of great peril ultimately to prosper. Its very survival as well as its prosperity has largely been the accomplishment of a handful of leaders over many generations, leaders whose selfless dedication to its core values and educational mission has seen Hamilton through. With an unwavering commitment to liberal learning in ever changing times, they have sustained the founder's dream while also refashioning the College in response to new realities. Among Hamilton's 18 presidents to date, those whose tenure has reached that high level of achievement are few. We are confident that you, Hamilton's 18th president, will forever be recorded among that select number.
For 23 years, as a faculty member, chair of the history department, dean of the faculty, acting president, and president, you have devoted yourself passionately and wholly to the College, its welfare, and its advancement. The result has been remarkable progress for Hamilton, especially during the past decade of your presidency. A new and innovative curriculum is in place and a strategic plan for the College's future has been developed. The faculty has been expanded, facilities improved, and students have increased academic as well as nonacademic options. Above all, Hamilton's national visibility has been substantially raised and it attracts ever greater numbers of students of high quality. Those students soon learn what we alumni have long known, that you are readily accessible to them and genuinely concerned about their interests and sensitive to their needs. It is that ability to communicate in a very personal way that we, and they, will long particularly remember and value.
Now, as you leave Hamilton's presidency, we, the alumni, wish to express our appreciation for your distinguished service to our alma mater. You have firmly set Hamilton on the path to continuing progress, and we who share your deep affection for the College, its traditions and its values, are profoundly grateful.
Citation presented by
George D. Baker
President, Alumni Association
April 25, 2003
Contact
Contact Name
Office of Alumni & Parent Relations