The MacLennan Scholarship Match
---
Now is the time to take advantage of the opportunity to name a scholarship to honor your family or someone who has shaped your life that will benefit generations of Hamilton students in perpetuity. Led by an estate gift from James MacLennan '58, a $10 million pool of matching funds is available to help you endow a scholarship.
Your gift of $50,000 or more payable over 1 to 5 years will be matched one-to-one. This match will be available until the match pool is depleted.
About James MacLennan '58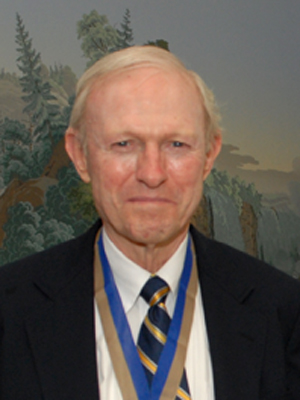 James MacLennan was born in Norwood, Mass. He entered Hamilton in 1954, majored in economics and French, and was a member of the Lambda Chi Alpha fraternity. After graduating in 1958, James served in the National Guard and eventually earned an M.B.A. in marketing from Boston University. He made substantial annual gifts to the Hamilton Fund throughout his lifetime and established the James MacLennan Scholarship in 1998. He was self-employed, representing Midwest furniture manufacturers for more than 40 years before retiring in 2004.
Match Guidelines
One-to-one matches are available to start a new scholarship or add to an existing scholarship fund.
A minimum of $50,000 is required to unlock the match.
Pledges should be fulfilled within five years.
Corporate matching gifts can be applied toward the fund.
The match is in effect for scholarship gifts made from March 7, 2020, until the pool is depleted.
For more information, contact Joe Medina at 315-859-4902.
Thank You!
If you wonder what impact your gift will have, here are some financial aid facts:
Amount required to endow half of Hamilton's financial aid budget.
Approximate percentage of students receiving financial aid each year.
Amount of financial aid awarded based on a student's demonstrated financial need.
Amount currently committed to the annual financial aid budget.
Percentage of Class of 2023 students eligible for Pell Grants.
Average Hamilton Scholarship